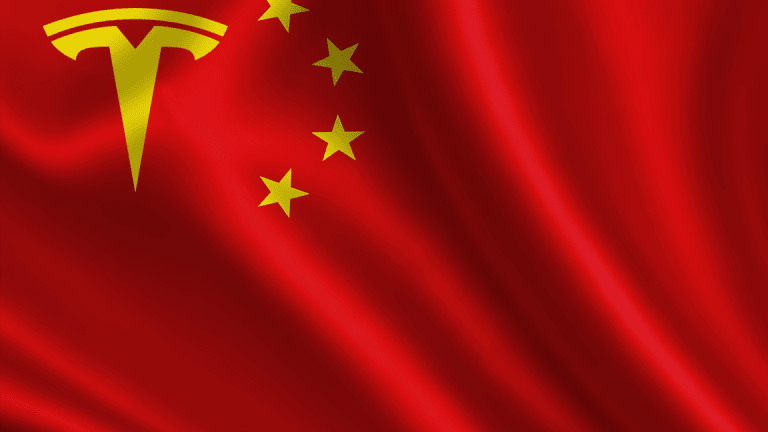 On Tuesday morning, automakers woke up to some good news: China would lower its import taxes for automobiles.
The country pledged to lower its import tariffs down to 15% from 25% for passenger vehicles, while import tariffs on auto parts will be set at 6%.
This news follows the country's announcement last month that it would allow for 100% ownership of manufacturing plants. Previously, automakers like Ford Motor Co (F) - Get Ford Motor Company Report and General Motors Co (GM) - Get General Motors Company (GM) Report had to combine with joint venture (JV) partners, owning 50% of their operations.
Given that Ford, GM and many other foreign automakers already have operations in China, the lowered import tax likely won't have a major impact on earnings. Although, one read-through is the lower auto parts import, which would make assembly for these companies cheaper within the country. Overall, it's a net positive to automakers and their JV partners.
Vehicle imports into China rose almost 17% in 2017, with just over 1.2 million vehicles being brought in. For many car makers, they already have established operations and production in the country. However, there's one notable automaker left out of the mix: Tesla Inc (TSLA) - Get Tesla Inc Report .
The company is in the midst of figuring out where to put its Gigafactory in China. During the Q&A portion of Tesla's most recent conference call, CEO Elon Musk said an announcement should come shortly and that they plan to produce both batteries and vehicles in future Gigafactory locations. Tesla setting up a new wholly-owned subsidiary in Shanghai also shows the company is pushing forward with its plans in China.
Tesla has solid reasoning for going at China alone: 100% ownership means 100% of the potential reward, and it doesn't have to share any of its technology that it doesn't want to.
However, going at China alone also has its own set of risks, mainly related to financial and execution concerns. We've seen how much of an issue assembling the Model 3 has been -- in Musk's words, it's been "production hell" -- while it will require billions of dollars to get a factory of this size up and running.
While Tesla could benefit from a JV partner, it's been pretty clear they don't intend to go that route.
Even if Musk's goals of profitability and positive cash flow in the third and fourth quarter comes to fruition, Tesla will still likely to need to raise capital for its efforts in China. Last quarter, the automaker ended with ~$2.7 billion in cash, a $700 million decline from the previous quarter.
It would take immense improvement in profitability to change that figure and even then, it may not still be enough. That's why we said last week that China would be a "safe" way for Tesla to raise capital without dealing a major blow to investors.
So how does the latest news from China impact Tesla?
Tesla doubled its sales in China in 2017 to roughly $2 billion, good for about 17% of its total revenue. However, a decline from the hefty 25% import tax should certainly help boost demand. Combined with China's push to get more electric vehicles on the road and demand for Tesla's in China should grow even faster in 2018.
So in the short term, the lower import tariff should benefit Tesla. But the bigger question is going to come down Tesla setting up shop in the country.
After opening the day with gains, shares of Tesla are down 3.6% to $274 in Tuesday afternoon trading. 
This article is commentary by an independent contributor. At the time of publication, the author had no positions in the stocks mentioned.