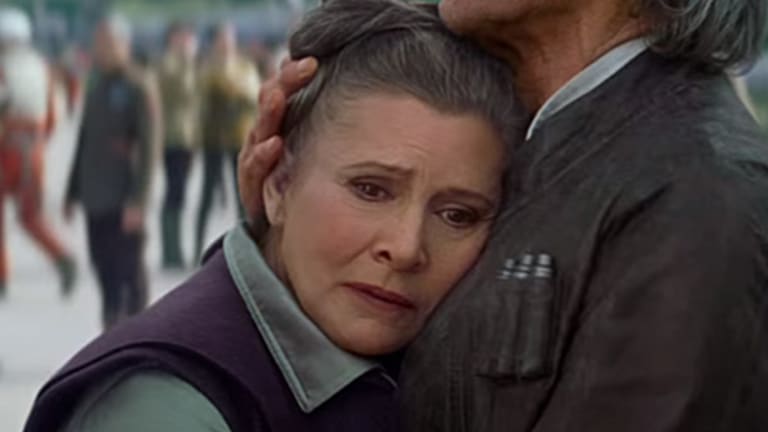 What Does Carrie Fisher's Death Mean for Disney's 'Star Wars'?
The actress' tragic death from a heart attack at age 60 comes at a critical point in Disney's 'Star Wars' reboot.
Editors' pick: Originally published Dec. 28.
The unexpected death of Carrie Fisher on Tuesday means Disney (DIS) - Get Report must complete its Star Wars films without her iconic Princess Leia character.
Expectations are high for the Disney-distributed third Star Wars trilogy, which was announced in 2012 in conjunction with Disney's $4 billion acquisition of George Lucas' Lucasfilm. 2015's Star Wars: Episode VII - The Force Awakens, the first film of the new trilogy, grossed over $2 billion worldwide, making it the third-highest grossing film of all time in nominal terms.
Fisher had a minor role in The Force Awakens, and an interaction with one of the lead characters, Rey, suggested she'd appear in the subsequent movies. A CGI version of Leia appears briefly in the Rogue One prequel film currently in theaters.
The next Star Wars movie, Episode VIII, is set to be released on Dec. 15. Details of the film are scarce-even its name is unknown. But Fisher's part should be completed, with the filmmakers tweeting an image of the "final shot" in July, adding that "VIII is officially wrapped."
The final film in the latest trilogy is slated for release in 2019, with shooting to begin in 2018, according to Variety, which reported that Fisher planned to appear.
Expectations for the franchise are high at Disney, whose stock has suffered from ESPN fears. Bank of America/Merrill Lynch analyst Jessica Reif Cohen wrote in a recent note that Disney's forthcoming releases, including Rogue One this year and Episode VIII next year, offer "an increasingly solid catalyst pipeline for upside potential in FY17/FY18E." She also pointed to the construction currently underway of Star Wars-themed areas at Disney's Disneyland and Disney World.
Disney shares fell 0.9% to $104.28 in midday trading Wednesday.