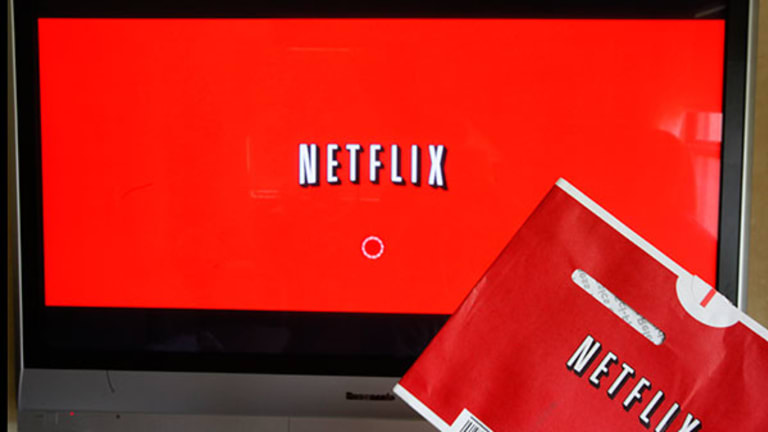 NEW YORK (TheStreet) -- Netflix (NFLX) - Get Netflix, Inc. (NFLX) Report has been chipping away at the largest U.S. television networks for more than 10 years. Now the networks may finally have the tools to push back.
Nielsen's plan to generate data on the viewing habits of Netflix's 58 million subscribers follows a surge of Internet-based streaming platforms led by Time Warner's (TWX) HBO NOW, due to go live next month, and Dish's (DISH) - Get DISH Network Corporation Class A Report Sling TV.
On one hand, the networks, which include CBS (CBS) - Get CBS Corporation Class B Report and Viacom's (VIAB) - Get Viacom Inc. Class B Report Nickelodeon, have decided that if you can't beat Netflix at streaming video, offer your own service. On the other hand, try to gather viewership data on Netflix's own programming such as House of Cards in order to force the streaming service to pay more for network programs such as Comcast (CMCSA) - Get Comcast Corporation Class A Report unit NBC's The Blacklist or 21st Century Fox'  (FOXA) - Get Fox Corporation Class A ReportArrested Development. 
"They [TV networks] have been looking closely at when they put a program on the air, what does the live audience look like," said Brian Fuhrer, Nielsen's senior vice president of product leadership, in a phone interview. "But they haven't been able to get access to this other layer and group of viewers."
The reason they haven't been able to get much insight into how well their shows play on Netflix is that Netflix hasn't been willing to divulge that information. That has provoked a lot of grumbling from the TV networks. Nielsen, which is eager to appease its largest clients, plans to use a variety of tools, including video monitoring, to determine how well network shows are playing on Netflix.
"What we're doing with this is allowing [the networks], with the current system they're used to using, to look across the components and see what the relationship is," Fuhrer said.
Nielsen doesn't reveal viewership numbers for its shows such as Orange is the New Black, arguing that because Netflix doesn't sell advertising off its programming, there's no need to make public the viewing habits of its subscribers. Netflix argues that viewership of House of Cards or any other program isn't as important to Netflix as a show such as Criminal Minds might be to CBS because the streaming service sells a a bulk of shows, a streaming experience that affords the subscriber access to hundreds of TV shows and movies.