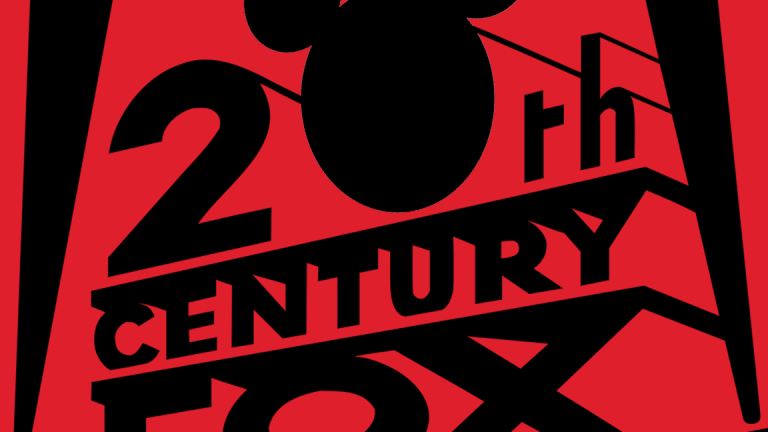 Here's What Disney's Monster Deal for Fox's Assets Could Mean for Consumers
A combination of two of the world's largest media and entertainment companies could lead to higher prices for consumers, but also higher-quality streaming content.
Walt Disney Co.'s  (DIS) - Get The Walt Disney Company Report  blockbuster $52.4 billion bid for most of the entertainment assets of Twenty-First Century Fox Inc. (FOXA) - Get Fox Corporation Report  will bring together two of the largest media and entertainment companies in the world. 
If the merger gets approved by regulators, it would most certainly shake up the media landscape, while securing the legacy of Disney CEO Bob Iger, who confirmed on Thursday that he'll stay at the company through 2021. Disney is buying Fox's movie studio and 22 regional sports channels, Fox-owned cable channels and its international networks. Disney will also purchase Fox's stakes in Hulu and UK satellite TV group Sky. 
The deal would position Disney as an even larger entertainment colossus and could have many real implications for consumers. Chief among them are concerns that the deal would give Disney greater bargaining power with cable providers, thanks to its even more robust content portfolio. If the deal goes through, Disney would not only own the ABC television network, ESPN, A&E and the Disney Channel, but also channels such as FX and National Geographic.
"If you're looking at this from a clash of the titans perspective, sometimes we think real people can benefit if the big media giants are fighting with each other," said Matt Wood, policy director at Free Press, a consumer advocacy group. "But when you're talking about an increase in leverage in content discussions, a combined Disney and Fox can demand even more from cable operators."
"It'll be a take-it-or-leave-it style of bargaining," Wood argued. 
With greater bargaining power, Disney could demand higher prices from cable operators who want to carry those channels, which could result in higher costs to the consumer.
Analysts and consumer watchdog groups are also concerned that the deal would give Disney even greater dominance in sports broadcasting. Fox's 22 owned-and-operated regional sports networks, which carry thousands of NBA, NHL and MLB games, as well as college athletics, would give Disney greater leverage with cable operators. The deal doesn't include Fox's FS1 and FS2, which broadcast college sports, Nascar, soccer and other programming. 
"Disney's ESPN-family of networks is already the most valuable, and most expensive, sports programming network in the cable bundle," said Philip Berenbroick, senior policy counsel at consumer advocacy group Public Knowledge. "The combination [with Fox's] assets may also give Disney the power to negotiate even higher prices and more preferential treatment for the rest of its video programming, as well as unprecedented control over both national and local televised sports."
With the Fox studios under Disney's roof, Disney could capture 40% of all domestic box office revenues. 
"That could raise concerns, but I don't see that as a deal killer," said CFRA Research analyst Tuna Amobi. "A lot of this deal will depend on integration. If you want someone really driving this integration, Iger is really quite capable. That's why the [Disney] board wanted him to stay around." 
A combination of Disney and Fox would qualify as a horizontal merger because the two companies are direct competitors. That's likely to attract the attention of antitrust regulators, who have scrutinized horizontal mergers due to the stronger likelihood of creating monopolies. 
Media mega-deals have already been on ice in recent months as the Justice Department has moved to block AT&T Inc.'s (T) - Get AT&T Inc. Report  planned $85-billion purchase of Time Warner Inc. (TWX) . Media industry watchers had thought the deal might be safe from regulators because it involves vertical integration, which poses less risk of consumer harm than mergers of horizontal firms.
That's no longer the case, however, as AT&T enters a legal fight with the Justice Department and the deal continues to face backlash from critics including President Donald Trump, who last month said it "would not be good for the country." 
Disney may be forced to make some concessions in order for the Fox acquisition to go through. Historically, the Justice Department has requested that media giants make some concessions to settle competitive concerns around mega-deals. AT&T has said it will make "reasonable concessions" in its deal with Time Warner, while Comcast Corp. (CMCSA) - Get Comcast Corporation Class A Common Stock Report made concessions to get FCC support for its NBCUniversal deal in 2012. 
"Regulators will probably pose some concessions for Disney, where they have to promise content will be made available to competitors and not just their affiliate networks," CFRA's Amobi explained. "Sports is always a very dicey subject matter where the price is going up and up, so that's not the only thing regulators will notice, but it will certainly be an area of potential scrutiny." 
What Fox brings to Disney is a chance for the legacy media giant to gain an edge in the rapidly evolving content landscape and possibly counteract the trend of cord-cutting. Disney has been slow to react as more and more consumers cut or reduce their cable subscriptions in favor of digital streaming services offered by tech behemoths such as Netflix Inc. (NFLX) - Get Netflix Inc. Report , Amazon.com Inc. (AMZN) - Get Amazon.com Inc. Report , Facebook Inc. (FB) - Get Meta Platforms Inc. Report and Alphabet Inc. (GOOGL) - Get Alphabet Inc. Report , among others. As a result, traditional cable audiences have dwindled as viewers have more options than ever before to watch shows. 
In its announcement of the deal, Disney stated that Fox will "complement and enhance" its ability to provide consumers with "more appealing content and entertainment options." Ultimately, Fox will serve as the necessary ammunition for Disney's direct-to-consumer offerings (slated to launch in 2019) to be a success.
Improving Disney's position in the digital media landscape is the "golden jewel" for Disney around the Fox deal, said GBH Insights analyst Daniel Ives. In that sense, the deal could be positive for consumers, in that it could bring better content, forcing other platforms to compete for eyeballs and raising the bar for content overall. 
It's unlikely that Disney would raise the price of its direct-to-consumer offering higher than its rivals, Ives said, lest it risk alienating consumers who can get cheaper content from Netflix's already competitively-priced service. 
"This deal is about going after the Netflix machine as traditional television and media consumption is rapidly moving to streaming and Disney does not want to be left behind," Ives said. "As billions of consumer dollars move to streaming, Disney needed to seize the opportunity and Fox was the answer."
Facebook and Alphabet are holdings in Jim Cramer'sAction Alerts PLUS Charitable Trust Portfolio. Want to be alerted before Cramer buys or sells FBor GOOGL? Learn more now.
More of What's Trending on TheStreet: