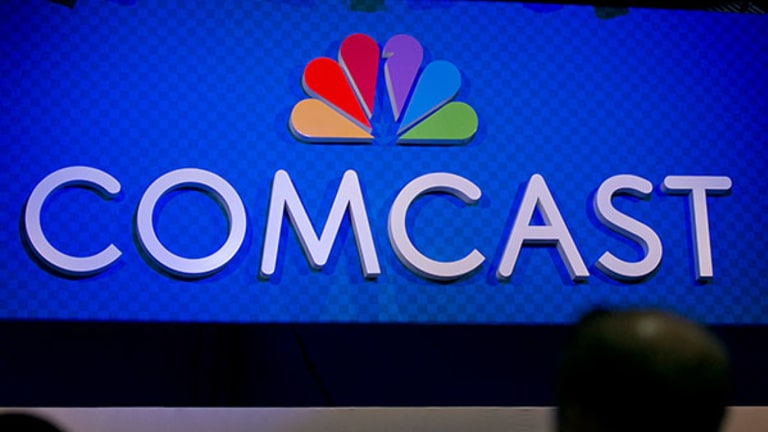 What Comcast, Time Warner Cable Are Doing to Win FCC Approval
The FCC said it will delay a ruling on Comcast's $45 billion takeover of Time Warner Cable, pushing the timeline closer to its closely watched decision on net neutrality.
New York (The Street) -- The Federal Communications Commission paused the clock on approving Comcast (CMCSA) - Get Comcast Corporation Class A Report and Time Warner Cable's (TWC) proposed $45 billion merger.
The delay comes at a sensitive time for major Internet service providers, including Comcast and Time Warner Cable as the FCC also considers new rules overseeing the Internet. An ruling on so-called net neutrality is expected early next year.
While the proposed merger between Comcast-Time Warner Cable and the net neutrality rules are not directly linked, it's likely to contribute to a combative atmosphere between Internet service providers and government regulators.
"If Comcast had a greater share of the Internet access market, their power to control it grows greater," said Jeremy Gillula, staff technologist for the Electronic Frontier Foundation. The combination of the company's would be an issue regardless of what the FCC decides on net neutrality, Gillula added.
The fundamental question the FCC is considering is whether the combination of the two companies would be in the best interest of the public.
Early in December, the FCC learned that 7,000 pages of documents had been "withheld based on an inappropriate claim of attorney-client privilege," and last week discovered an additional 31,000 pages had not been submitted due to "vendor error," according to a letter from the agency to the two companies.
The late filing of the documents will require the FCC to renew investigations into sections previously thought closed. "This does not simply require examining the additional documents, but... reconsidering the analyses that staff thought were complete," the letter said.
The 180-day clock on the merger will be paused for three weeks. The FCC said the delays were "substantial" and had interfered with its "ability to conduct a prompt and thorough review of the pending applications."
"Yesterday's delay is a procedural issue, not a substantive one. We already have provided the FCC more than five million pages of documents and we will continue to provide the FCC everything that they need to review this transaction," a Time Warner Cable spokesman Eric Mangan said Tuesday.
The review process was also frozen from Oct. 3 to Dec. 3 so the companies could provide documentation and confidentiality issues could be resolved. 
Comcast is "confident that any outstanding documents will be produced to the FCC in an expedited manner," a representative told re/code. "We remain on track for the transaction review to be concluded early in 2015."
This article is commentary by an independent contributor. At the time of publication, the author held no positions in the stocks mentioned.