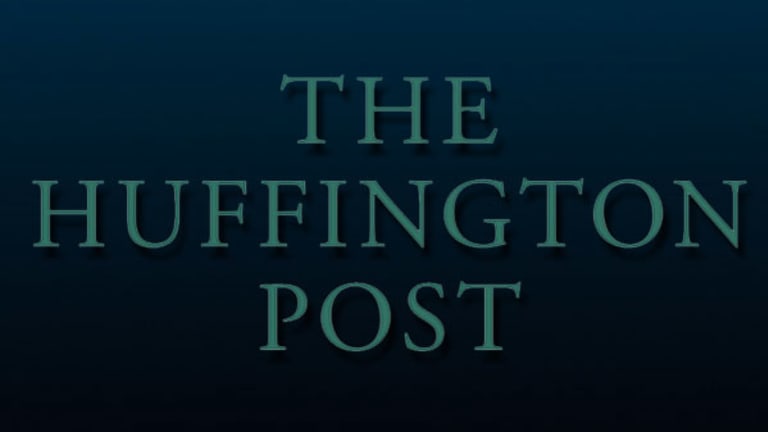 What BuzzFeed's Valuation Means For Huffington Post
BuzzFeed might be getting all the headlines for its approximate $850 million valuation, but AOL's Huffington Post dominates on social.
NEW YORK (TheStreet) -- AOL (AOL) is moving out of Yahoo!'s (YHOO) shadow, diversifying outside of its traditional role as a meeting place for Web users and making smart investments in the hottest online trends. Those big bets are now paying off.
Last week, it was the success of its automatic ad bidding platforms.
This week it is its ability to create and disseminate viral content online. BuzzFeed might be getting all the headlines for its approximate $850 million valuation (after Silicon Valley firm Andreessen Horowitz committed to $50 million in venture capital Monday), but AOL's Huffington Post dominates as the English-language publisher with the largest presence on social media.
In July, the site topped the list of English-language publishers with the most content on Facebook (FB) - Get Meta Platforms Inc. Class A Report, six times the number of articles Buzzfeed had shared. Of the articles posted on the social network, Huffington Post recorded a total 51 million interactions (impressions from 'likes' and comments), far higher than Buzzfeed's 28.8 million, according to viral data tracker NewsWhip.
Huffington Post currently has 86 million monthly global desktop unique views (UVs), according to June comScore data. BuzzFeed generates around half the audience at approximately 45 million monthly global desktop UVs.
Right at the center of Huffington Post's success is its content, Jefferies analyst Brian Fitzgerald told TheStreet. "Huffington Post has a broad spectrum of content from political journalism all the way down to current entertainment/lifestyle subject matters," he said, while BuzzFeed's prime focus has been the latter.
After AOL purchased the Arianna Huffington-led Web site in 2011 for $315 million, the question was whether it had paid too much for a company only six years old with just 30 million unique users. Three years later, in a Jefferies research note published Tuesday, analysts question whether it is being undervalued in light of BuzzFeed's higher-than-expected appraisal.
According to Jefferies estimates, Huffington Post generated $360 million in annual revenue last year, contributing to a total $1.26 billion enterprise value. Huffington Post notes that AOL does not break out its figures individually. 
However, with analysts estimating current valuation quadruple what it was in 2011, its $315 million purchase price looks incredibly cheap and AOL's future bets look all the more bright.
--Written by Keris Alison Lahiff in New York.