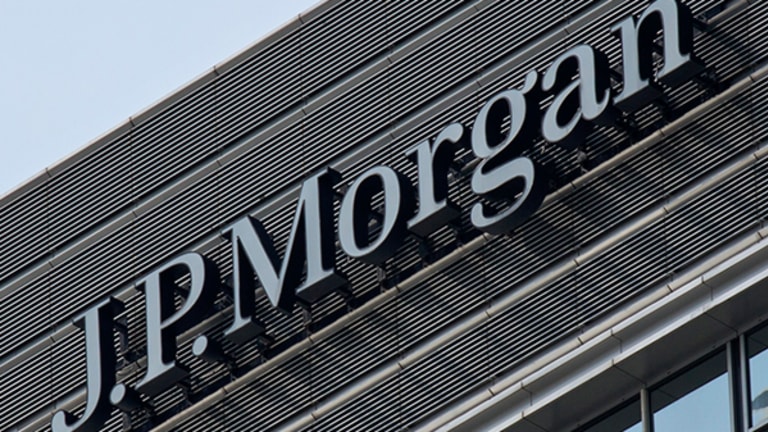 What Biotech Investors Can Expect From the J.P. Morgan Health Care Conference 2017
Every January at 'JPM,' investors take the pulse of the biotech industry for the coming year.
For those of us with jobs tied to the markets, the J.P. Morgan Healthcare Conference starts well before dawn. On that first Monday, my cellphone alarm clock will ring at 3 a.m. Pacific time. That gives me a little time to gulp down a cup of coffee before news releases start hitting the tape. Even though we're all sitting in San Francisco, the rhythm of the "JPM" conference, at least on day one, is very much in sync with the East Coast.
The actual JPM conference starts with opening remarks at 7:20 a.m. When Celgene (CELG) - Get Celgene Corporation Report CEO Mark Alles strides onto the Grand Ballroom stage at 7:30 a.m., the markets will have already been open for almost an hour.
In my 2017 biotech preview, I jabbed the JPM conference for being bloated, overhyped and obsolete.
So why am I flying 3,000 miles to attend this biotech gathering for the 16th time in 17 years? Because despite being all those things, JPM remains the one biotech forum (both inside and outside the hotel) where investors can take the pulse of the industry for the next 12 months.
There are a lot of health care investor conferences throughout the year, but JPM, always scheduled for the second week of January, is the place where management teams lay out their strategy and milestones for the next year. After that, it's up to investors, analysts and (ahem) journalists to decide how much of what we're hearing is credible and how much is bull.
For me, that's the fun part.
To help prep for next week, here are some of the hot topics and burning questions that will be on the minds of investors as they sit (or stand) in those overcrowded JPM presentation rooms.
Celgene: Current consensus for 2017 earnings and revenue already sits above the company's guidance offered in October. Will management raise 2017 and long-term guidance again? Investors are focused on Celgene's plans for the growth of its inflammation and immunology franchise as a diversification strategy beyond Revlimid. Otezla sales are expected to grow 50% year over year and results from a pivotal phase III study of ozanimod in multiple sclerosis (via the $7 billion purchase of Receptos) are due later this year.
Gilead Sciences (GILD) - Get Gilead Sciences, Inc. (GILD) Report : The hiring of former Novartis (NVS) - Get Novartis AG Sponsored ADR Report executive Alessandro Riva to run the foundering hematology/oncology business is once again raising hopes that Gilead WILL. BUY. SOMETHING. MEANINGFUL. MAYBE. Gilead is the only large-cap biotech company projected to have negative earnings and revenue growth in 2017. That is simply unacceptable, regardless of how low the company's multiple falls.
Biogen (BIIB) - Get Biogen Inc. Report : A new CEO (Michael Vounatsos) with a shiny new drug (Spinraza) to sell. What's next?
Alexion Pharma (ALXN) - Get Alexion Pharmaceuticals, Inc. Report : The company's delinquent 10-Q has been filed and no major restatement of financial results was required. But interim CEO David Brennan will still need to field questions about how bad "tone" led to the sacking of the former CEO and CFO and how he intends to move Alexion forward in the right direction after a really bad year.
Sarepta Therapeutics (SRPT) - Get Sarepta Therapeutics, Inc. Report : How many Duchenne muscular dystrophy patients are paying for commercial Exondys 51? Can these patients get their insurance carriers to reimburse the drug? Sarepta is going to tell investors something about the early launch of Exondys. Whether or not this information calms or confirms investor concerns remains to be seen.
Vertex Pharma (VRTX) - Get Vertex Pharmaceuticals Incorporated Report : The company has made a lot of excuses over the past 18 months to explain the slow commercial launch of Orkambi. This year, the Street is expecting the drug's sales to reach $1.45 billion, or a 50% bump from 2016. No more excuses. It's time for Vertex to execute. The company will issue a press release with 2017 financial guidance on Sunday.
Biomarin Pharma (BMRN) - Get BioMarin Pharmaceutical Inc. Report : Is 2017 the year Biomarin finally reaches financial break even? The company could also present updated data on its hemophilia A gene therapy BMN270.
Editas (EDIT) - Get Editas Medicine, Inc. Report : A progress report on the timing for the first CRISPR gene-editing drug (LAC10) from its pipeline to enter human clinical trials. When in 2017? Note to Editas CEO Katrine Bosley: Please don't bore us with talk of CRISPR patents.
Regeneron Pharma (REGN) - Get Regeneron Pharmaceuticals, Inc. Report : Investors are focused on the approval, launch and relaunch of three important Regeneron drugs in 2017: Sarilumab, dupilumab and Praluent. The consensus sales estimates for Eylea in 2017 is $3.7 billion, an increase of 12% year over year.
Seattle Genetics (SGEN) - Get Seagen, Inc. (SGEN) Report : Tell us again why we shouldn't be concerned about the clinical hold on SGN-CD33A? 2017 is the make-or-break year for Adcetris, with results expected from the front-line Hodgkins lymphoma "Echelon" study. The drug is either a blockbuster and justifies Seattle Genetics' lofty valuation, or look out below.
Express Scripts (ESRX) : Where do the "cost savings" go, exactly?
Ariad Pharma (ARIA) : How many times and by how much will you raise the price of Iclusig in 2017? Have you responded to the Congressional inquiry into the Iclusig price increases? Assuming brigatinib is approved, how do you expect to sell the drug successfully when several ALK inhibitors are already on the market?
Incyte (INCY) - Get Incyte Corporation (INCY) Report : How interested are you in being acquired by Gilead, and at what price?
Kite Pharma (KITE) : A big year ahead for the upstart CAR-T developer. First up, six-month response durability data from the ZUMA-1 study of KTE-C19, followed by the filing of the biologic license application, a likely FDA advisory committee, the approval decision, and if approved, the commercial launch. Oh, and competition from Novartis. Huge year.
Adam Feuerstein writes regularly for TheStreet. In keeping with company editorial policy, he doesn't own or short individual stocks, although he owns stock in TheStreet. He also doesn't invest in hedge funds or other private investment partnerships. Feuerstein appreciates your feedback; click here to send him an email.