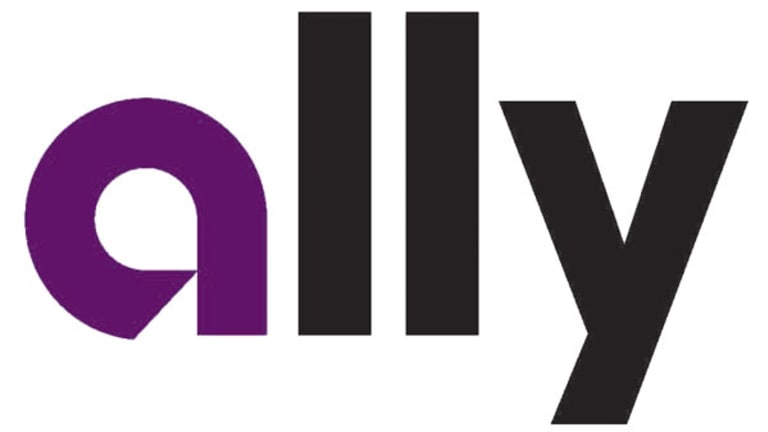 What Ally's New CEO Needs to Tell Investors About Life After GM
Since taking over Ally in February, Jeffrey Brown has vowed to replace business lost with the departure of GM and Chrysler. He's looking at other carmakers, mortgages and credit cards.
NEW YORK (TheStreet) -- After taking the helm of bailed-out auto lender Ally Financial (ALLY) - Get Ally Financial Inc Report in February, Jeffrey Brown vowed to pull in more new business than what's being lost as Chrysler (FCAU) - Get Stellantis N.V. Report and General Motors (GM) - Get General Motors Company Report drive away.
On Tuesday, investors get their first look at how he's doing.
Ally's first-quarter earnings report, scheduled for that morning, will be Brown's first as CEO. He joined the company in 2009 after 10 years at Bank of America (BAC) - Get Bank of America Corp Report, where he had most recently been corporate treasurer.
All eyes will be on Brown's plans to fuel growth as separation agreements with long-time customers GM and Chrysler continue to take effect. Chrysler dropped Ally's exclusivity rights in favor of Santander Consumer USA (SC) - Get Santander Consumer USA Holdings, Inc. Report in 2013. Last year, GM followed suit, shifting its financing operations to subsidiary GM Financial.
To replace that business, Ally is eyeing customers such as Nissan and Maserati for new business as well as considering products such as mortgages and credit cards. The company also operates the Ally Bank subsidiary, which has about 784,000 customers.
GM and Chrysler still supply the majority of Ally's business, primarily from dealership financing services, but the sales numbers are dropping quickly. Ally's share of GM's wholesale financing decreased from 71% in 2012 to 64% last year, while portion at Chrysler dropped from 58% to 45% in the same period.
"You have a situation where GM is shifting business to its captive GM Financial, forcing Ally Financial to aggressively shift its business to non-GM, non-Chrysler business," said Mark Palmer, an analyst with BTIG.
"The company anticipates there will be no impact on its 2015 results," Palmer said. "Its strategy has been rapid growth in non-GM, non-Chrysler sales. What we don't know is just when GM will shift more of its business to GM Financial."
New loans unrelated to GM or Chrysler increased 45% to $8.3 billion in 2014 from the previous year, according to Ally's annual filing with the U.S. Securities & Exchange Commission. They now account for about 20% percent of total consumer vehicle loans, compared with 15% in 2013. Customers included Ford (F) - Get Ford Motor Company Report, Toyota and Honda.
"Over the past several years, we have increased our focus on the Non-GM/Chrysler channel, which has resulted in increased new standard-rate, used-, and leased-vehicle financing volume," Ally said in the filing. "We also seek to broaden and deepen the Ally Bank franchise, prudently growing stable, quality deposits while extending our foundation of products and providing a high level of customer service."
Managers have begun signaling other new roads for Ally's growth, too. 
"A couple days after Jeff Brown became CEO, he hosted a conference call and said one potential source of growth is being more aggressive with credit quality," said Christopher Donat, a managing director of equity research with Sandler O'Neil and Partners.
That means Ally would turn more toward subprime loans, made to buyers with lower credit scores, which generate higher interest rates but also have a higher risk of default. Some investors may balk at that approach, especially since Ally is still licking its wounds from the 2008 financial crisis.
Then known as GMAC, an acronym for General Motors Acceptance Corp., the company received $5 billion in government bailout money in late 2008, and an additional $7.5 billion in 2009, through the sale of preferred stock to the U.S. Treasury Department, according to the Treasury's Office of Financial Stability. GMAC was renamed Ally Financial in 2010.
In November 2013, Ally completed the repurchase of all remaining preferred stock held by Treasury, according to the SEC filing. And last April, when Ally went public, the Treasury sold an additional 10 million shares of common stock.
The department continued to hold roughly 11% of Ally's shares. "In December 2014, Treasury sold all of its remaining shares of Ally common stock," Ally said in the filing. That market the company's exit from the government's Troubled Asset Relief Program, or TARP, set up to stabilize the financial system during the 2008 crisis.
Since its IPO, Ally shares have fallen 16%, and at the end of last year, Ally was saddled with $21 billion in total long-term debt, against $2 billion in cash and $44 billion in total assets, according to the filing.
Brown also discussed getting Ally back into mortgages, personal loans, and even credit cards, according to Palmer. The company stands to benefit from the convenience of its mix of insurance and financial operations for car dealers, who can find a complete package of services in a single phone call.
"We'll also be looking at how gas prices can affect consumers this quarter," said Donat. "This is really the first quarter of low gas prices, and lower gas prices usually mean more dollars in the hands of customers, and it makes the overall cost of owning a car a little cheaper."
Tuesday's earnings call will also highlight how Brown's approach differs from his predecessor, Michael Carpenter, according to David Hilder, a senior equity analyst with Drexel Hamilton. "Brown knows the business very well. He spent a year in dealer relationships and before that was in financials, so he knows the operating business and the financials. He is an engaging and capable leader and well-qualified to say more on an earnings call."