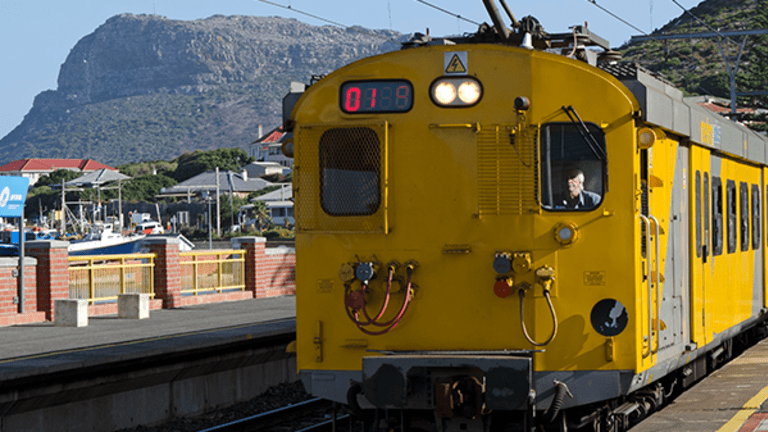 Western Digital Is Trading Like a Speeding Freight Train -- Here's the Next Move
Shares of WDC are in full breakout mode.
Up, up and away.
Western Digital Corp. (WDC) - Get Report had a powerful move higher Friday that drove shares to new 2017 highs after slicing through heavy resistance near the $92.00 area. With another layer of solid support in place, the computer hard disk manufacturer is set up well for further gains. Investors should take on a much more bullish view of the stock as the week comes to an end.
After Western's huge earnings inspired breakout in late January the stock began to consolidate. In late February and mid-March the stock dipped down to a key support area as the post earnings pullback reached its low. By late March it was clear the stock had left behind an important low and was in the verge of a fresh rally leg. Western surged more than 25% ahead of its April 27 earnings report but further gains were limited, until today.
Western has been struggling with heavy resistance in the low $90's since April 28. The stock's April, May and early June highs peaked in this heavy supply zone. The consolidation below this area held above the January highs limiting further downside. Today's rally, which has plenty of room to run, has ended the consolidation with an upside resolution leaving layers of support behind. In the near term Western bulls should consider the stock a low risk buy on weakness. Solid support now runs from $93.00 down to $91.00. On the downside a close back below $87.00 would violate this week's low sending a clear warning sign that more consolidation is ahead.
Western Digital rose 3.4% to $93.30 by Friday's close.
Visit here for the latest business headlines.
Read More Trending Articles:
Advanced Micro Devices New Epyc Super Chip Could Rake in $1 Billion in Sales By 2020
Jim Cramer Talks With Ken Fisher About Retirement Planning
Long WDC