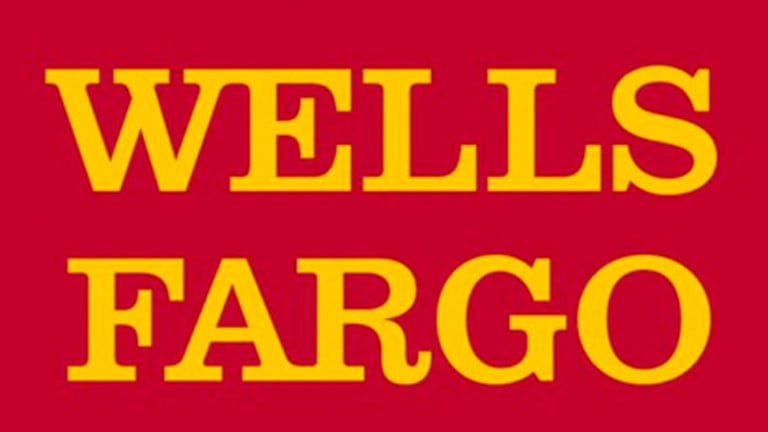 Wells Fargo Is in Breakout Mode -- Here's How to Trade It Now
With a solid seven-week base underneath, Wells Fargo is setting up well for more upside.
Shares of Wells Fargo (WFC) - Get Free Report are surging this morning. The stock is up over 2.25% and is trading at new August highs. This impressive breakout has made the stock one of the top five gainers in the S&P 500.
With a solid seven-week base underneath, Wells Fargo is setting up well for more upside.
Click here to see the below chart in a new window. 
Wells Fargo mounted a huge upside reversal the day after the Brexit panic low. A little over two weeks later, the stock had jumped over 10% from its June 27 low. Wells Fargo ran out of steam just above $49 and immediately began to consolidate the post-Brexit gains. The stock remained in a fairly tight range during this process as volume eased. This month, this healthy action has regained the 40-week moving average as a source of solid footing. Following today's ramp, Wells Fargo has what could develop into a major bottom in place.
As a new week begins, Wells Fargo is battling its declining 200-day moving average. The stock failed at this level near the May/June highs. If a pullback is needed before this key long-term indicator is cleared, a very low-risk entry opportunity will develop.
Patient Wells Fargo should keep a close eye on the $49.20-to-$48 area. This key support zone includes Wells Fargo's July and initial August high near the upper band and the 40-week moving average near the lower band. Once Wells Fargo has clearly taken out the 200-day, it has plenty of room to run.
From a fundamental perspective, Wells Fargo is a holding in Jim Cramer's Action Alerts PLUS charitable portfolio. On Friday, Cramer and Research Director Jack Mohr wrote:
We appreciate Wells' consistency, strong dividend and lack of exposure to volatility across trading and investment banking. We believe shares offer upside but remind members that the company continues to rely on stabilization in energy prices (at least $40-$45 per barrel of oil) in order to avoid further losses/provisions. That said, the market appears to be pricing this uncertainty in. We ultimately prefer Citi over Wells as an investment but for entirely different reasons (Citi is deep value, Wells is stability).
This article is commentary by an independent contributor. At the time of publication, the author was long WFC.