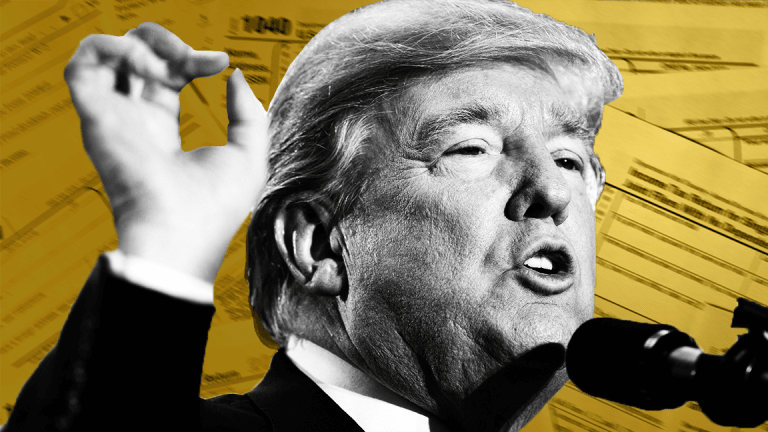 Wells Fargo, AT&T Pledge More Worker Pay After Tax-Bill Passage
Wells Fargo and AT&T timed press releases about extra employee pay to coincide with news of Republicans' passage of big tax cuts for corporations.
Wells Fargo & Co. (WFC) - Get Wells Fargo & Company Report  , AT&T Corp. (T) - Get AT&T Inc. Report  and Boeing Co. (BA) - Get Boeing Company Report pledged to spend more on workers following U.S. Republican lawmakers' passage of the tax bill.
Wells Fargo, one of the biggest U.S. banks, raised the minimum hourly rate for employees by 11% to $15 an hour, according to a statement. 
"We believe tax reform is good for our U.S. economy and are pleased to take these steps to invest in our team members, communities, small businesses and homeowners," Wells Fargo CEO Tim Sloan said in the statement.
The pay increases will be effective as of March 2018 and apply to about 36,000 workers, according to an official at San Francisco-based Wells Fargo.
In some locations where there is a higher cost of living, the company's minimum wage already is higher, at $17 an hour. As part of the company's plans, it will now pay $18 an hour as the minimum rate in some locations, according to the official.
The official declined to disclose the total estimated cost to the bank of the wage increases. But assuming 36,000 people get about $1 an hour extra with a 40-hour work week and a 52-week year, the extra annual cost works out to about $75 million.
President Donald Trump's administration has pledged that the tax bill would stimulate the economy and create jobs. Critics have derided the bill as simply enriching wealthy people alongside corporations and their executives and investors -- via big dividends and share buybacks -- at the expense of likely cuts in government services and an ever-growing national debt that will be left to future generations. 
U.S. stocks have rallied this year on the prospect of higher corporate earnings due to the tax cuts. 
AT&T, one of the largest U.S. telecommunications companies, said in its own statement that it would pay a special $1,000 bonus to more than 200,000 union-represented employees, non-management workers and front-line managers.
The Dallas-based company also plans to invest an additional $1 billion in the U.S. in 2018, according to the statement. The company cited unidentified "research" showing that each $1 billion invested in the telecommunications industry creates about 7,000 jobs for American workers.
"This tax reform will drive economic growth and create good-paying jobs," AT&T CEO Randall Stephenson said.
AT&T said in its statement that the bonuses would be paid out "over the holidays" if the president signs the bill before Christmas. Trump isn't expected to sign the bill until after the first of next year.
Boeing Co. (BA) - Get Boeing Company Report , the plane maker, said in a statement that it would spend an additional $300 million on employee-related and charitable matters as a result of the tax law. 
Those include $100 million for worker training, education and "other capabilities development to meet the scale needed for rapidly evolving technologies and expanding markets," the Chicago-based company said. 
The expenses also include $100 million for charitable giving and $100 million for "workplace of the future" facilities and infrastructure enhancements. 
More of What's Trending on TheStreet: