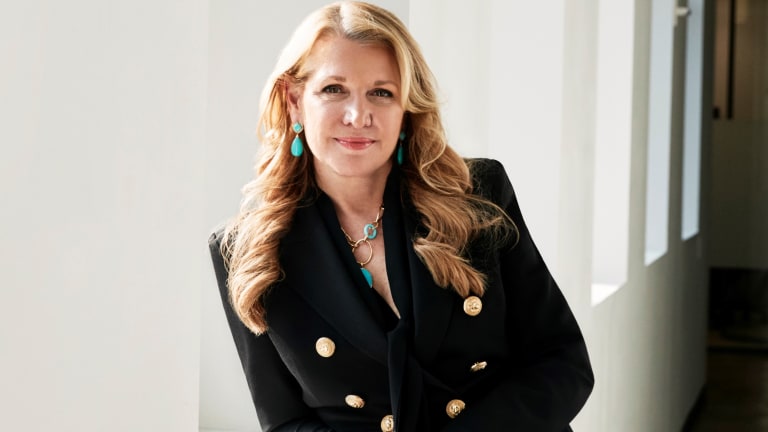 Why Weight Watchers CEO Is Leading One of the Market's Fittest Stocks
The wellness company beat analysts' top- and bottom-line estimates while also guiding its full-year earnings expectations higher.
Who knew that transitioning to a wellness company could plump up the bottom line so much?
On Monday, Weight Watchers (WTW) - Get Report reported a 28% year-over-year increase in subscribers for the second quarter, bringing its subscriber base to an impressive 4.5 million. Revenue in the quarter rose 20% year-over-year to $410 million while earnings jumped to $1.01 a share from $0.67 a share a year ago. 
The company also raised its full-year earnings guidance to between $3.10 and $3.25 a share from its previous view between $3 and $3.20 a share. 
This is the company's second upward earnings revision this year. Previously, it raised profit guidance from between $2.40 and $2.70 a share. Shares fell slightly on the results. 
Weight Watchers International Inc. (WTW) - Get Report shares have been one of the market's best-performing stocks over the past 12 months, climbing 123%. In large part the out-performance has been fueled by signs the company's pivot towards a lifestyle brand is paying off.
Thank you, Oprah commercials. 
"Not only do we have the capability to transform the quality of our customers' lives, but now we also have the permission to be a bigger part of their lives," Weight Watchers President and CEO Mindy Grossman told TheStreet. "We want to help people more substantially, so we have evolved our brand to become a 365-day a year campaign."
Grossman pointed to the fact that the company is experiencing its highest recruitment numbers ever as a key reason for its strong results. But more importantly, she also pointed out that the company is retaining subscribers at an unprecedented rate. 
For the first time this year, Weight Watchers introduced a summer marketing effort to take advantage of the fact that the wellness industry is a year-round entity. That type of ubiquity has resulted in a level of trust between Weight Watchers and its customers, Grossman told TheStreet. 
That trust has also undoubtedly been built through the company's use of celebrity ambassadors such as Oprah to reach an ever-expanding customer base. 
"We like our influencers to come from diverse backgrounds. Each with their own unique following. This allows us to expand our customer base," Grossman said. 
Since Oprah Winfrey first took an equity stake in the company and signed on as an ambassador in October 2015, she has been joined as a celebrity endorser by a diverse roster that includes DJ Khaled, French singer Hélène Ségara and most recently Hollywood director Kevin Smith, among others. 
Those brand ambassadors have helped push the company to another strong quarter.
Hat tip from Wall Street.