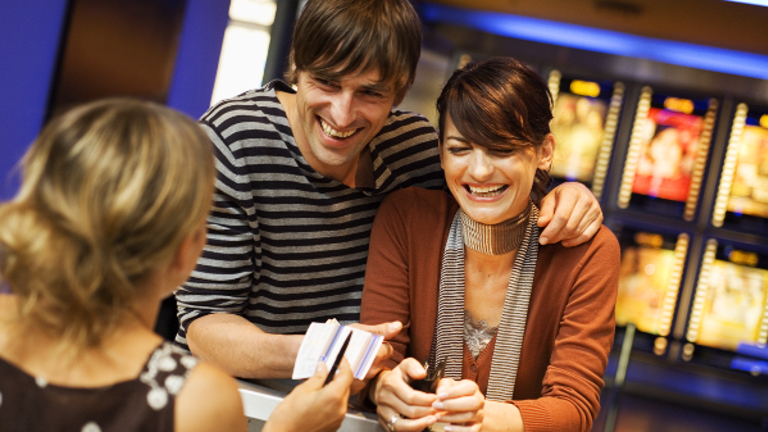 Weekend Box Office: 'Mother!' Flops With F Rating, 'It' Smashes Records
'mother!' was the worst wide opening for Jennifer Lawrence in any of her films.
"It" has become the second-highest grossing horror film of all time after another record-smashing weekend at the box office, according to the Hollywood Reporter.
The Time Warner Inc-owned (TWX) Warner Bros. and New Line Cinema adaptation of Stephen King's novel has now earned $218.7 million domestically. It passed "Get Out" from earlier this year to earn the second-highest ranking in the horror genre, behind only cult classic "The Exorcist" from 1973. "It" is the highest grossing September release in history.
The huge success "It" has experienced has helped soften the major blow theaters felt this summer as ticket sales slumped to record lows. The year-over-year decline in revenue narrowed to 5% this weekend from nearly 7% before "It" was released.
"It" easily topped ticket sales rankings, followed by CBS Corp-owned (CBS) - Get Free Report CBS Films and Lionsgate (LGF.A) - Get Free Report "American Assassin" with $14.8 million in ticket sales in the U.S. In third place was psychological thriller "mother!"
"mother!" stars widely popular Jennifer Lawrence, but the movie was the worst wide opening in all of Lawrence's busy career with just $7.5 million in sales domestically this weekend. The Viacom, Inc-owned (VIAB) - Get Free Report Paramount film cost $30 million to make.
This weekend's performance from "mother!" could have been hindered by the rare F rating the film got from viewers through CinemaScore. About a dozen movies in the history of moviegoer polling service CinemaScore have ever gotten an F rating.
More of What's Trending on TheStreet: