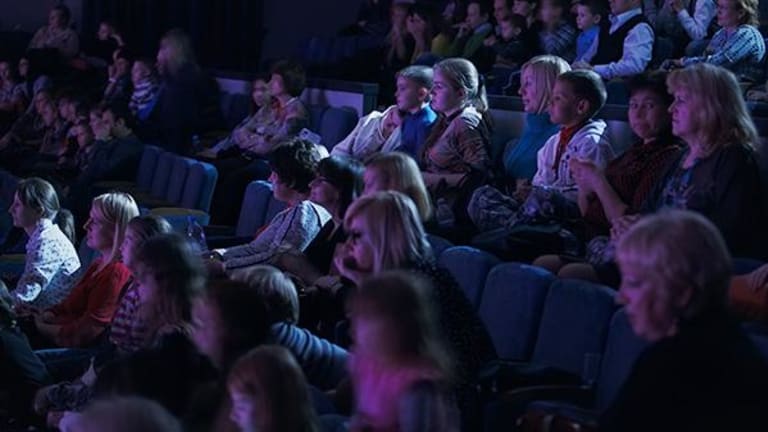 Weekend Box Office: 'Hitman's Bodyguard' Takes Out 'Logan Lucky' for Top Spot
But this weekend was the lowest-grossing weekend of the year to date.
Moviegoers picked Lions Gate (LGF.A) "The Hitman's Bodyguard" as the top flick in theaters this weekend, but even its strong $21.6 million in ticket sales weren't enough to keep the last three days from earning the title of lowest grossing weekend so far this year, according to the Hollywood Reporter.
Action comedy "The Hitman's Bodyguard" beat expectations that it would generate $18 million, but overall summer ticket revenue continued its months long slide. The weekend's other action comedy opener was independently distributed "Logan Lucky," which flopped with only $8.1 million in ticket sales.
New Line and Time Warner-owned (TWX) Warner Bros' holdover horror title "Annabelle: Creation" took the second-place spot behind "Hitman," with $15.5 million. The flick declined 56% weekend-to-weekend, which is unusually good for a horror film.
Total revenue for the weekend was $94 million, ranking behind Super Bowl weekend, which brought in $99 million this year.
More of What's Trending on TheStreet:
Why the World Isn't Ending: Market Recon
Today's Solar Eclipse Could Cost Companies a Mind-Blowing $694 Million