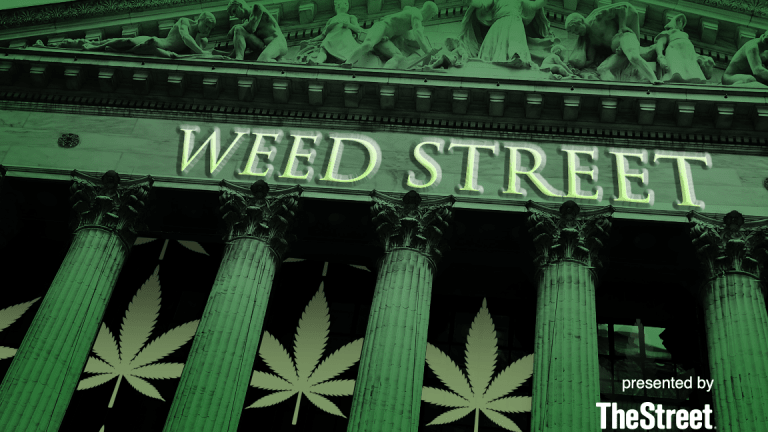 WeedStreet Wrap: Weed-Infused Makeup Products
Cannabis-infused makeup, a cannabis IPO on Nasdaq and cannabis wars.
Here's a look at some of this week's key developments in the legal-cannabis business:
Aurora Plans to Bring Cannabis-Infused Makeup to Life
Aurora Cannabis announced Thursday that it's teaming up with Evio Beauty Group to bring CBD and hemp-based makeup products to market.
"The partnership between Evio Beauty and Aurora is aimed at creating a new line of approved hemp-seed-oil based product formulations, as well as approved CBD-based products. Aurora and Evio Beauty anticipate that the partnership will result in greater brand recognition and cross-selling opportunities to customers of both companies," Aurora said in a statement.
Tilray Plans a Nasdaq IPO
Tilray Inc., a Canadian cannabis cultivator, plans to list 9 million shares on the Nasdaq. The company is expected to go public some time in July at a price range of $14 to $16 a share The ticker symbol will be TLRY.
"We have supplied high-quality cannabis products to tens of thousands of patients in 10 countries spanning five continents through our subsidiaries in Australia, Canada and Germany and through agreements with established pharmaceutical distributors, and we produce medical cannabis in Canada and Europe," the company stated in a Securities and Exchange Commission filing.
Cannabis firm Cronos Group (CRON) is already listed on Nasdaq.
Cannabis Wars: California vs. Canada
Cannabis could be a $5 billion a year business for California, according to a new study cited by TheHill.
While cannabis is still illegal federally in the United States, nine U.S. states have legalized recreational marijuana and 29 states allow medical marijuana. California legalized recreational marijuana on Jan. 1.
California has the world's fifth-largest economy in the world, estimated to be worth around $2.7 trillion. By contrast, Canada -- which voted June 19 to legalize recreational weed -- has an economy that's only worth around $1.6 trillion, but the 84 cannabis companies currently listed on Canadian stock exchanges are valued around $37 billion altogether. 
In three years, experts believe that the North American cannabis industry will be worth $25 billion.