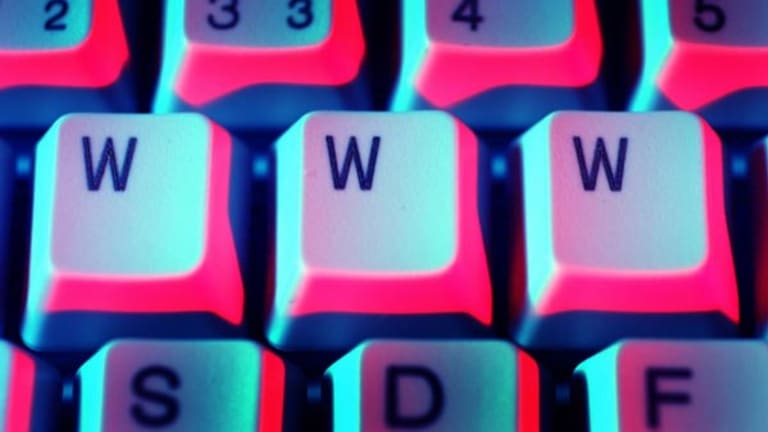 Wednesday's Tech Winners & Losers
A restructuring plan boosts Atmel, and new offering IPG Photonics soars.
Shares of
Atmel
(ATML)
were among technology's winners Wednesday, jumping 11% after the chipmaker unveiled a restructuring plan that includes the sale of two European plants and job cuts.
Atmel said the restructuring plan should save the company $70 million to $80 million during 2007 and as much as $80 million to $95 million by 2008. Atmel is targeting job losses of about 1,300. "These initiatives follow a thorough analysis of the company's operations and strongest opportunities for growth," the company said. "While this decision was difficult given the company's many dedicated employees, these actions are essential to better position Atmel to compete and drive value for our shareholders." Atmel expects to take a restructuring charge of $200 million during the fourth quarter. Shares were trading up 58 cents to $5.86.
Tibco Software
(TIBX)
shares rose 4% after the software company previewed better-than-expected fourth-quarter results. The company estimates earnings of 13 cents a share for the quarter ended Nov. 30, with revenue of $158 million. In September, Tibco forecast earnings of 11 cents a share and revenue of $140 million to $144 million. Analysts polled by Thomson First Call project earnings of 11 cents a share and revenue of $142.5 million. Tibco projects software license revenue of about $86 million, well above its previous estimate of $69 million to $73 million. Shares were adding 35 cents to $9.62.
Shares of
Peerless Systems
(PRLS)
plunged 24% after the imaging products company swung to a third-quarter loss. The company reported a loss of $18,000, or less than a penny a share, on revenue of $8 million. During the year-earlier period, the company earned $1.05 million, or 6 cents a share, on revenue of $9.6 million.
Looking ahead, Peerless continues to project fiscal 2007 earnings of $3 million on revenue of $33 million to $36 million. Shares were trading down 89 cents to $2.84.
IPG Photonics
(IPGP)
soared on its first day of trading as a public company. The maker of fiber-optic lasers and signal amplifiers priced 9 million shares of stock at $16.50 a share, above its proposed range of $13.50 to $15.50 a share. IPG, which raised nearly $149 million in the offering, said that it expects to receive net proceeds of about $93 million. Merrill Lynch and Lehman Brothers led the underwriting syndicate. Shares recently were trading up $8.93, or 54%, to $25.43.
CPI International
( CPII) climbed 11% after the maker of wireless components posted better-than-expected fourth-quarter earnings. For the quarter ended Sept. 29, the company earned $6.2 million, or 35 cents a share, on revenue of $82.6 million. Analysts expected earnings of 25 cents a share on revenue of $83.3 million. Last year, CPI reported a fourth-quarter loss of $2.4 million, or 19 cents a share, on revenue of $74.9 million.
CPI predicts fiscal 2007 earnings of $1.24 to $1.30 a share, which would meet or exceed analysts' target of $1.24. The company forecast revenue of $350 million to $355 million, compared with Wall Street's estimate of $354.9 million. Shares were trading at $15.06, up $1.53.
Shares of
Diodes
(DIOD)
slipped 5% after the semiconductor products company backed its fourth-quarter margin and revenue guidance. The company expects gross margin that is comparable to the third quarter. Diodes sees sequential revenue growth of 1% to 3%, or revenue of $93.5 million to $95.4 million. Analysts project fourth-quarter revenue of $94.9 million. Diodes anticipates full-year revenue growth of about 60%. Shares were off $1.85 to $37.30.
Other technology movers included
Sun Microsystems
(SUNW)
, down 11 cents to $5.53;
Sirius Satellite Radio
(SIRI)
, down 5 cents to $3.72;
Microsoft
(MSFT)
, down 5 cents to $29.38;
Cisco Systems
(CSCO)
, down 11 cents to $26.97;
Mamma.com
( MAMA), up 15 cents to $4.43;
Apple Computer
(AAPL)
, up $1.28 to $87.42; and
Intel
(INTC)
, up 1 cent to $20.74.