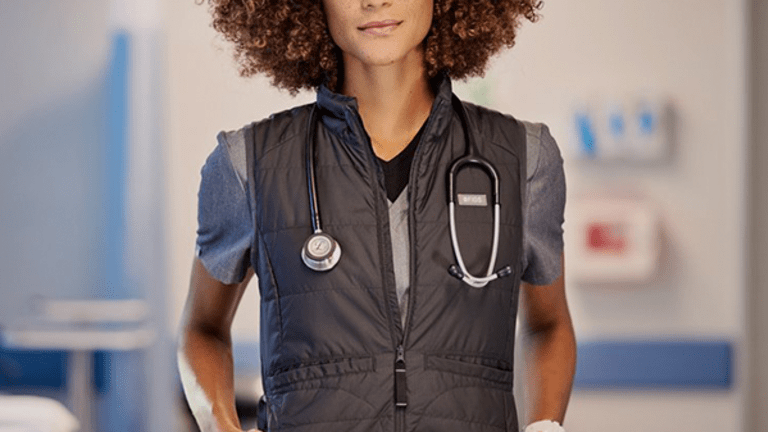 WebMD Is a Hidden Gem -- Jim Cramer Breaks Down KKR's Big $2.8 Billion Deal
WebMD is undervalued, hence KKR's big bid.
Amid news that KKR is buying WebMD Health (WBMD) , TheStreet's Action Alerts PLUS Portfolio Manager Jim Cramer said the health website is an "under-monetized asset.
It's also an asset that has been in focus of late. 
The deal represents a big win for an activist investor who cut his teeth working for the private-equity behemoth that acquired the health care web portal.
The sale comes after activist fund Blue Harbour Group LP's Clifton Robbins began building a stake in WebMD shortly after the health care internet portal announced on Feb. 15 that it was conducting a strategic review.
Blue Harbour's Clifton Robbins and his team engage in a collaborative behind-the-scenes form of activism. That means they won't launch a director-election proxy contest to drive a sale. However, the activist fund typically engages the management and boards of companies that are on the receiving end of their large minority investments. They will on occasion push for M&A related efforts to drive share-price improvement in behind-the-scenes negotiations.
It is very likely that they had sought a deal in private negotiations. Consider that Robbins has lots of connections with the buyer, KKR, in part because he worked at the private equity behemoth as a general partner between 1987 and 2000.
In addition, the sale is a big win for Blue Harbour. The fund accumulated its 9% stake between Feb. 23 and March 3 at prices ranging from $51.93 a share and $52.36 a share, significantly below KKR's $66.50 a share acquisition price.
Further, it was a serious possibility that had WebMD not completed a sale of its business that another activist fund, this one more aggressive, could have launched an insurgency at the company.
Jana Partners' Barry Rosenstein recently reported owning a 1.2% WebMD stake. The insurgent fund just last week had liquidated its activist position in Whole Foods with an approximate $320 million profit. Jana Partners is likely looking to invest some of its profits into a new activist target. It was very possible that Rosenstein could have accumulated a significantly larger position and launched a director-election contest to have the company sold or broken into two businesses if it had not taken M&A related steps on its own.
More of What's Trending on TheStreet:
Chipotle Is Doomed Unless It Takes This One Dramatic Measure