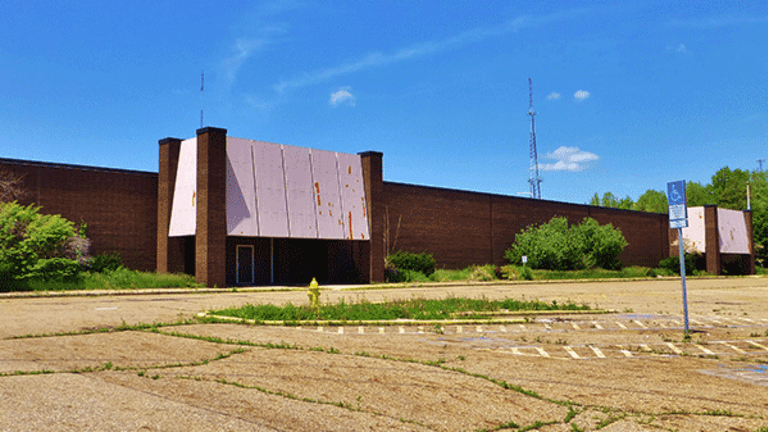 We Just Visited This Discount Retailer That Could Kill Sears From the Inside Out and Were Blown Away
Sears just doesn't have a place in a world run by millennials.
I recently visited a retail store that was so well-staffed, organized and aesthetically pleasing I almost couldn't believe I was still in 2017 - the year of the dying retail industry.
Take a guess as to which retailer it was. Here's a hint - it was not a store run by Sears Holdings Corp. (SHLD) . However, it does have a connection to the ever-struggling operator of the Sears and Kmart stores.
The answer is Primark - owned by parent company Associated British Foods plc (ASBFY) - the growing Dublin-based fast-fashion, off-price retailer coming for Sears' head. Not that Sears Chairman and CEO Eddie Lampert seems to mind.
Billionaire Warren Buffett's Old Retail Businesses Are Oddly Doing Well as Amazon Runs Over Everyone

In 2014, Sears sparked a deal with the U.K. rival to Hennes & Maurtiz (HNNMY)  and Forever 21 to lease a total of 520,000 square feet of its retail space to Primark. The Irish retailer, which was able to make its U.S. debut in September 2015 through the deal, got eight standalone stores out of the transaction, which are all primarily located on what used to be the top level of a Sears mall-based store.
Lampert is desperately trying to sell off real estate to raise cash, as Sears burned through $1.6 billion last year alone and is on track to shed another $1.8 billion in cash this year.
On Friday, Aug. 4, I visited one of Primark's eight U.S. stores located in the Freehold Raceway Mall in New Jersey in a second-floor space that used to house a Sears store's upper level. The store was as neat as a stiff drink; had an industrial feel; carried a wide array of items from luggage to casual apparel to business attire and offered a hefty load of discounts.
Emily Kosc, 23, while perusing through clothing racks, told TheStreet that she "loves" Primark and shops at the Freehold location often.
"The prices are reasonable and it's still really good clothes," Kosc explained, saying that she also shops at other fast-fashion and discount retailers including Forever 21, Charlotte Russe Inc. and The Gap Inc.'s (GPS) - Get Gap, Inc. Report Old Navy.
As for Sears, the millennial consumer said that the traditional appliances and home goods retailer carries "nothing that I need at my age" so she never shops there.
Sears spokesman Howard Riefs didn't immediately return a request for comment. 
Here's what stood out to me during my visit to Primark.
Read More of What's Trending on TheStreet:
One of the Most Powerful Money Managers on Wall Street Is Betting Big on Google
Mylan Is at Risk From These Insurmountable Sector Headwinds