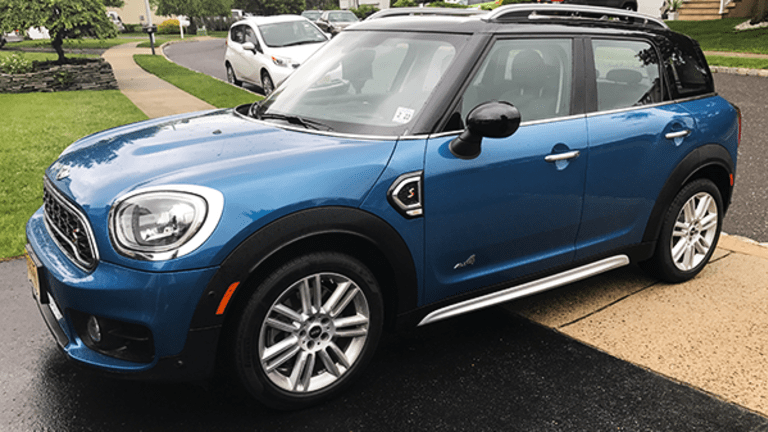 We Just Drove a Brand New BMW That Basically Turns Into a Cool Nightclub in the Evening
This car was hard to return.
This car was hard to return.
BMW's Mini Countryman earned our love.
The car has great pickup, accelerating from 0 to 60 miles per hour in just 7.5 seconds based on our timer. There are several modes to switch on that adds to the fun, including the ALL4 all-wheel drive, the efficient Green Mode, a thrilling Sport Mode and the balanced Mid Mode.
The Mini Countryman, which BMW calls its "largest and roomiest model" on the market, sells for a reasonably pricey $26,100. It features split rear seats that can be folded down individually, reclined and pushed back; a rear bumper that can transform into a cushioned seat and a sunroof that expands into the back seat, giving it an extra-spacious feel.
The real selling point though of this Mini were the tech features. Here are three of the coolest tech features that caught our attention.