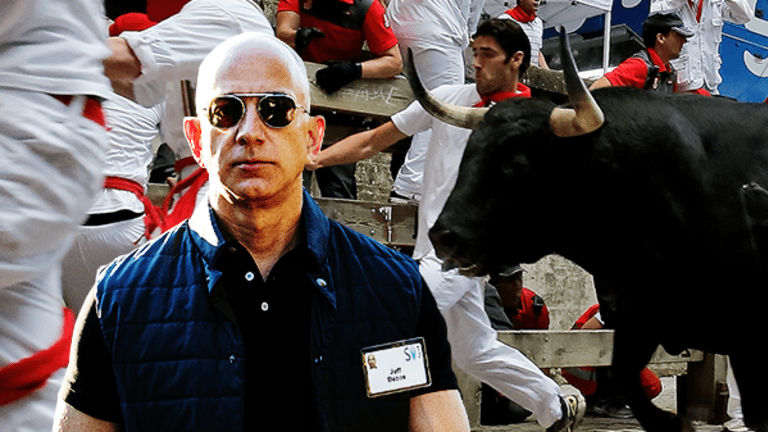 Publish date:
We Discovered Two Perfect Acquisitions Amazon Would Be Silly Not to Make
These are the names Amazon should consider.
These are the names Amazon should consider.
Whole Foods  (WFM) shareholders congregated at the company's Austin, TX headquarters and voted to approve the company's purchase by Amazon (AMZN) - Get Report on Wednesday.
The two companies are expected to close the $13.7 billion deal in the second half of 2017.
While that deal shocked the retail world, TheStreet's Brian Sozzi thinks Jeff Bezos's Amazon should buy Vitamin Shoppe (VSI) - Get Report or Foot Locker (FL) - Get Report next.
Foot Locker shares have been slammed in recent days amid a disappointing second quarter. Amazon's recent deal with Nike (NKE) - Get Report hints it wants to be an even bigger player in shoes, and Foot Locker's well-regarded brand across malls would be a good entry point. 
Meanwhile, Vitamin Shoppe's stock has also crashed as people shop for deals on supplements online. Similar to Whole Foods, Vitamin Shoppe would give Amazon a trusted name in the space and a solid physical store footprint. 
Don't miss these top stories on TheStreet:
Looks Like Apple Just Killed the iCar
We Might Have Unlocked the Secret Behind Amazon's Big Deal for Whole Foods
Berkshire Hathaway Stock Reaches All-Time High on S&P's Vote of Confidence