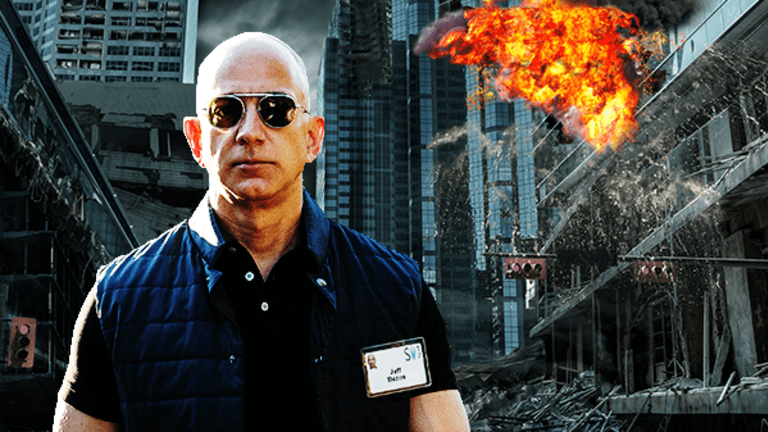 Watch This Retail CEO Quickly Explain How to Survive Hurricane Amazon
Amazon continues to upend retail. One well-known retail CEO reveals how bricks-and-mortar chains could thrive in such a volatile shopping backdrop.
TheStreet caught up with Coach's (COH) winning CEO Victor Luis ahead of fashion week. He dropped a nugget of great advice to his fellow bricks-and mortar retailers struggling with the shift to online shopping, led by none other than Amazon (AMZN) .
"I think it's about engagement, you have to have a reason for consumers to be there that goes beyond convenience and price -- if it comes down to convenience and price you have other channels digitally playing that game much more effectively," Luis explained on how to survive in the age of digital.
"So you have to have product, or engagement with a real life human being who can help solve your need at the moment and find new needs."
Get to hiring some sales ninjas, J.C. Penney (JCP) and Sears (SHLD) .
#Truth 
More of What's Trending on TheStreet:
The Stunning Apple iPhone X Screen Will Trigger a Global Problem in This Market