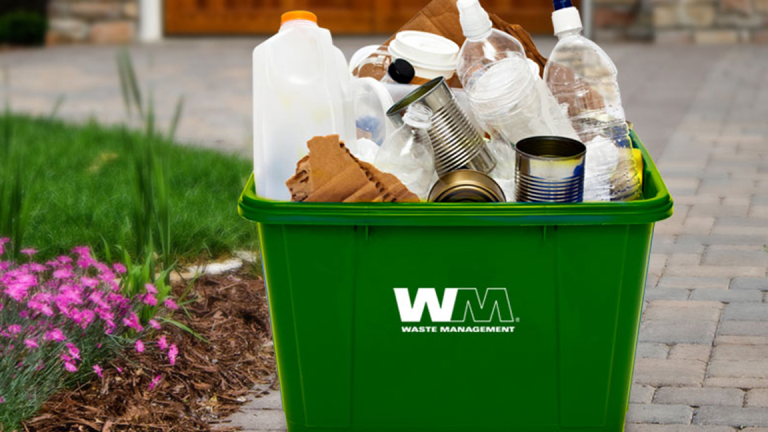 Waste Management Rises After Goldman Says It Likes Garbage
Goldman Sachs boosts Waste Management's rating two spots to 'buy' from 'sell.'
Goldman Sachs boosts Waste Management's rating two spots to 'buy' from 'sell.'
One man's trash is another man's treasure, according to Goldman Sachs' latest take on Waste Management Inc. (WM) - Get Report and the garbage sector as a whole.
Shares of Wast Management were up nearly 2% on Tuesday, December 4, after Goldman analyst Brian Maguire raised his rating on the company to "buy" from "sell," a rare double upgrade from the financial firm. 
"Given the age of the current business cycle and expectations for slowing economic growth, we believe now is the right time to own waste stocks," Maguire wrote. "The waste sector not only compounds earnings growth at a higher rate than the overall market, but it does so with much less volatility and draw-downs in its earnings."
Year to date, Waste Management shares have risen nearly 8%. In July, the company had its best day of trading in over a decade after it raised its full-year earnings guidance while beating analysts' expectations. 
"While waste stocks have outperformed year to date, we believe that this historical tendency to outperform the most during recessions means that even greater outperformance could lie ahead," Maguire said.