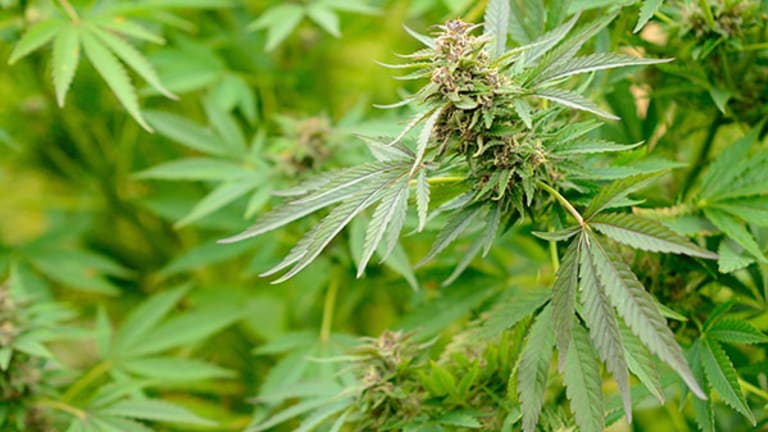 Washington to Start Selling Pot in June
Recreational marijuana sales in Washington State will begin in June, with the first licenses to be issued in March.
NEW YORK (TheStreet) -- Washington State has confirmed that it will begin sales of recreational marijuana this June. Brian Smith, communications director for the Washington State Liquor Board said the group will be issuing the first licenses in March and that the first retail stores will open in June.
Once Initiative 502 was approved, the state had one year to build a system tracking cannabis from seed to sale and gave itself a year to do so. The Washington State Liquor Board began accepting license applications in November of last year and closed the window for applications on Dec. 19, 2013.
The state is creating three different types of license - producer, processor and retailer. The licenses cost $250 and then $1,000 for renewal. There is no limit to the amount of producer/ processor licenses issued, but there are limits on which can be held simultaneously. Retail is separate from the producer and processor. A person or company can't be both; they have to choose between being a retail outlet or the production side of the business. The Board received a total of 7,046 applications with 2,821 requesting producer licenses, 2,019 for processors and 2,206 for retail outlets. They will limit the retail stores to 334.
Home grown marijuana is illegal and any recreational marijuana must be purchased from a state -licensed retailer. Out-of-state tourists will be allowed to buy, but they can't leave the state with it. Customers should be aware though, that I-502 does not preempt federal law and the federal government could still prosecute if they choose.
The cannabis will be priced at $3 per gram for a producer price, $6 per gram for the processor and a pre-tax $12 per gram retail price. The board anticipates tax revenue of up to $2 billion during the first five years as a result of a 25% tax on each level. That's right, ultimately this cannabis will have been taxed 75% by the time it reaches the customer. Thr producer, processor and retailer outlet will each pay 25% tax.
I-502 doesn't address medical marijuana and the two will remain separate. Medical marijuana in Washington was approved in 2011 and is overseen by the Department of Health. A licensee can't be both recreational and medicinal, they will have to choose between the two.
Written by Debra Borchardt in New York.
Disclosure: TheStreet's editorial policy prohibits staff editors, reporters and analysts from holding positions in any individual stocks.