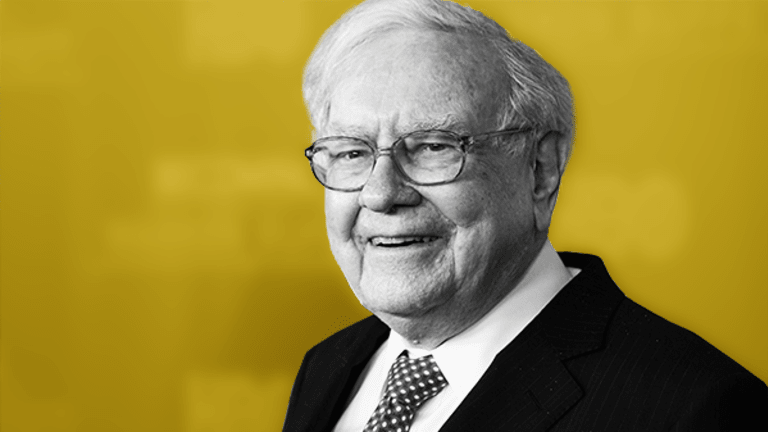 Warren Buffett's Best Birthday Gift? Knowing He's Kicking Amazon's Butt
On this day 87 years ago, a business magnate was born.
On Aug. 30, 1930, 87 years ago, business mogul, billionaire investor and CEO, president and Chairman of Berkshire Hathaway Inc. (BRK.A) - Get BRK.A Report Warren Buffett was born. Of course he didn't come out of the womb with all those titles.
No, that took years of hard work.
Well, Buffett, you have countless feats to be proud of and celebrate today, including guiding Berkshire shares to its peak price of $270,365 on August 23 (it has since pulled back to 268,090) and being the only executive to run a successful retail business. That's right, Berkshire is actually killing it in retail, versus getting killed by e-commerce titan Amazon.com Inc. (AMZN) - Get Amazon.com, Inc. Report .
Billionaire Warren Buffett Now Owns 700,000,000 Shares of Bank of America
This Stock Owned by Billionaire Warren Buffett Might Soon Be a Screaming Sell
Buffett's conglomerate, Berkshire, reported on Aug. 4 that revenue from its retail business in the second quarter fell only slightly, by 1%, truly a feat. Berkshire reported earnings from retail increased 27% in the three months through June.
For the sake of comparison, J.C. Penney Co. Inc. (JCP) - Get J. C. Penney Company, Inc. Report , Macy's Inc. (M) - Get Macy's Inc Report , Kohl's Corp. (KSS) - Get Kohl's Corporation (KSS) Report  and Dillard's Inc. (DDS) - Get Dillard's, Inc. Class A Report , for example, saw their stocks amass major losses in the second quarter.
David Silverman, senior director of corporate research and retail analyst at Fitch Ratings, told TheStreet on Aug. 7, that Berkshire's retail sector is managing to buck the trend because of its furniture and home-related businesses.
Berkshire reported that revenue from its home-furnishing retailers [such as Star Furniture and Jordan's Furniture], online kitchen and cooking supplies seller Pampered Chef and candy maker See's Candies, rose in the second quarter.
"Berkshire's home-related businesses have been performing relatively well on the back of a strong housing cycle as well as limited online incursion," Silverman said. "Berkshire is not tied to some of the most challenged and competitive categories within retail such as apparel, vitamins, pet supplies."
Greg McBride, chief financial analyst at Bankrate, added, in an interview with TheStreet on Aug. 7, that Berkshire's retailers are set up primarily as standalone stores or are online, and are not tied to malls, which makes the business less exposed to the downturn in the industry.
"People are still buying, they're just buying differently," McBride said. "Retailers that aren't dependent on mall locations, can sell to a captive audience, such as in airports, or cater to higher-end clientele, have some insulation from these trends. An increase in household formation as the economy improves is a favorable development for retailers of home furnishings."
Some of Berkshire's other businesses within its retail segment include H.H. Brown Shoe Group, Borsheims Fine Jewelry and Nebraska Furniture Mart.
More of What's Trending on TheStreet:
Amazon Is on the Verge of a Colossal Breakdown After Whole Foods Deal
Billionaire Warren Buffett Now Owns 700,000,000 Shares of Bank of America