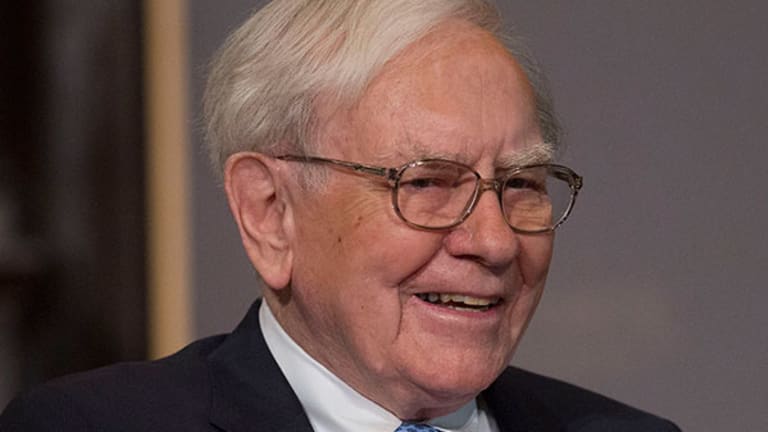 Here's a Big Clue That Warren Buffett Is Very Bullish on Bank of America's Future
The bank got a nice vote of confidence.
Bank of America (BAC) - Get Bank of America Corp Report just snagged a nice vote of confidence from the Oracle of Omaha.
In August of 2011, Warren Buffett's Berkshire Hathaway purchased $5 billion in Bank of America's preferred stock. The shares carried a 6 percent dividend, which pays Berkshire about $300 million annually. But, the deal's biggest prize was a warrant allowing Buffett to buy 700 million shares of the bank at $7.14 each until September of 2021.
"We would keep the stock [Bank of America's]," Buffett told shareholders at Berkshire Hathaway's annual meeting on Saturday. The comment pertained to what Buffett would do with Bank of America shares if the warrant were to expire today. 
It's one of the second times this year Buffett has come out bullish on Bank of America. Wrote Buffett in his most recent annual letter on why he likes Bank of America:
"Many of our investees, including Bank of America, have been repurchasing shares, some quite aggressively. We very much like this behavior because we believe the repurchased shares have in most cases been underpriced. When a company grows and outstanding shares shrink, good things happen for shareholders."
Shares of Bank of America closed Monday up slightly at $23.95.
Read More of TheStreet's Top Stories:
Why Tesla's Explosive Stock Price Deserves to Keep Plummeting
Warren Buffett Didn't Only Miss Google and Amazon's Dominance, He Also Missed a Tech Titan's Rebirth
You Must Start Investing Now Because the Dow May Hit 100,000 By 2030