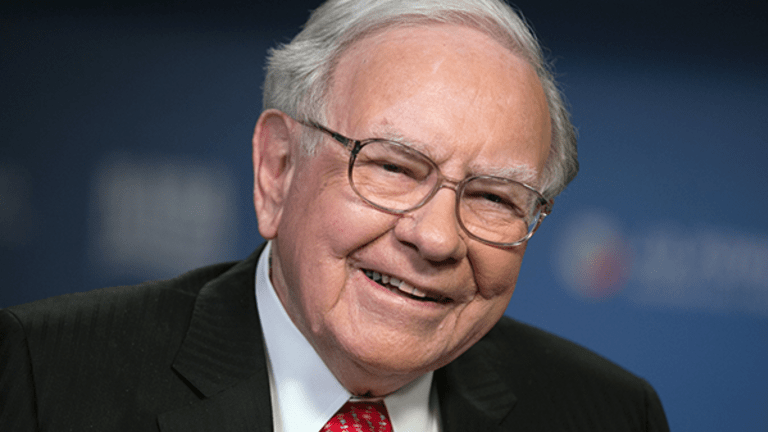 Warren Buffett More Than Doubles Apple Stake in 2017 to $17 Billion
Legendary investor Warren Buffett tells CNBC that his Berkshire Hathaway group more than doubled its stake in Apple to around $17 billion.
Legendary investor Warren Buffett told CNBC on Monday that his Berkshire Hathaway (BRK.A) - Get Berkshire Hathaway Inc. Class A Report group nearly doubled its stake in Apple (AAPL) - Get Apple Inc. Report to 133 million shares worth around $17 billion.
Speaking with CNBC's Becky Quick from Omaha, Neb., Buffett said that he lifted his stake from 59 million shares at the end of last year and that he likes the "incredible stickiness" of the tech giant's consumer products. His holding now puts around 2.5% of Apple's shares under his control. Apple is Berkshire Hathaway's second-largest holding.
"The degree to which people's lives center around the product his huge," Buffett said of the Apple iPhone, even as he revealed that he didn't have one himself.
"I won't make any predictions on market value," Buffett said when asked if the company could eventually could be worth $1 trillion. "What I do know is that when I take a dozen kids to Dairy Queen, which I do every Sunday, they're all on their iPhones. They love it."
WATCH MORE: Jim Cramer reacts to Warren Buffett's interview Monday on CNBC
Apple closed at $136.66 in New York on Friday after rising 0.1% on the session, giving the company a market value of $717.7 billion. The stock was up slightly in premarket trading on Monday.