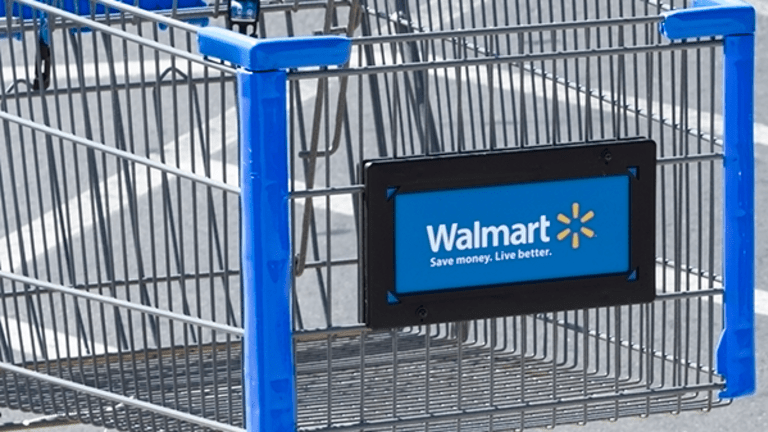 Walmart Upgraded to 'Market Perform' at BMO Capital
The firm also raised the company's price target to $80.
Walmart (WMT) shares were up nearly 2% in morning trading Friday after analysts at BMO Capital upgraded the company's stock to "market perform" from "underpeform" while also raising its price target to $80 from $63.
The new price target represents a potential upside of 3% from the stock's previous closing price. 
The firm is more bullish on the company's sales and transaction growth following its first quarter earnings results, but there are still hurdles ahead for the company, including stiff competition from Amazon.com  (AMZN) and a suddenly resurgent Target  (TGT) . 
Retail's downturn giving you the blues? Jim Cramer has a list of retailers that are currently oversold, giving investors a leg up one of the market's most volatile sectors.