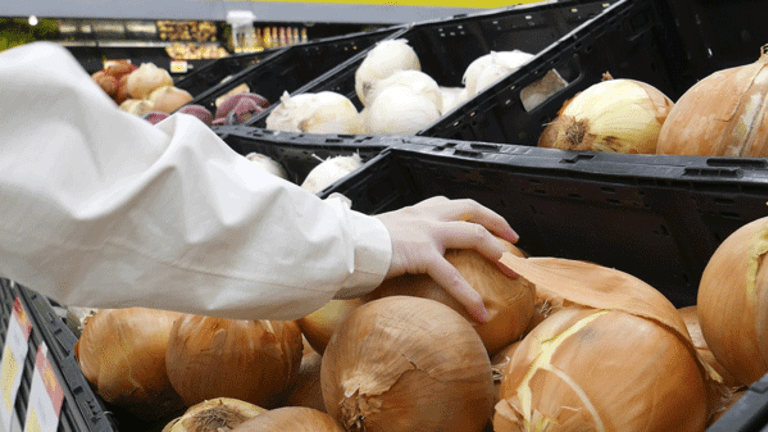 People Are Creeped Out by Walmart's New Delivery Service
Mom, who's that man in our kitchen?
Is there such thing as too much convenience? 
After Amazon.com, Inc. (AMZN) acquired Whole Foods this summer, it comes as no surprise that competing grocers are stepping up their home delivery game. But Wal-Mart Stores, Inc. (WMT) may be taking it to the next level.
The grocery supergiant unveiled a service in partnership with August Homes, a smart lock company, that would allow a Walmart delivery person to go into customers' homes to put their groceries directly into their fridges.
"What if Walmart could help busy families like mine ensure my fridge was always well-stocked?" Walmart e-commerce vice president Sloan Eddleston wrote in a blog post promoting the service. "What if we created a service that not only did my grocery shopping and brought everything to my home, but even went so far as to put it directly into my fridge?" 
Of course, not everyone's onboard wit this this "in-fridge delivery," as Eddleston dubs it.
No thanks, says one Twitter user. 
But others say it's not as creepy as it sounds.
"Five years ago consumers wouldn't have assumed they'd let a stranger drive them from the airport, much less stay in their house," said Forrest Collier, the CEO of eMeals, a platform that offers shopping lists based on recipes and loads the items into online shopping carts at Walmart and Kroger (KR) . "Now both Uber and Airbnb are billion-dollar companies."
For now, the fridge restocking service will only be available to Silicon Valley users of August Home. Customers will get a notification through their August Home app every time a delivery person drops off their food.
Walmart now also boasts a two-day shipping program, store pickup for online orders, curbside pickup and a delivery service in which Walmart employees drop off online orders on their way home after work.
"I love everything Walmart is doing right now," said Michael McDevitt, the CEO of meal kit startup Terra's Kitchen. "When retail and e-commerce merged together, they found themselves a little behind the eight ball, but now they're going out and finding the best partners in the business and really going after innovation."
McDevitt told TheStreet that Walmart is ahead of the curve compared to its competitors like Kroger and Target Corporation (TGT) , but, he added, "once Walmart does something, all the others will follow."
Of course, because grocers aren't known for their innovation, it's likely that consumers will see more partnerships between them and savvy e-commerce companies, as well as a foray into meal kits, the experts said. 
They'll likely meet a hunger for such services from consumers, who may well demonstrate an uptick in the adoption of in-fridge delivery. New grocery offerings, like homesharing and ride-hailing services, just take some getting used to.
Even though this Walmart service sounds "creepy on the front end," said Collier of eMeals, "it's really not as creepy as letting a stranger sleep in your bedroom."
More of What's Trending on TheStreet:
Editors' pick: Originally published Sept. 22.