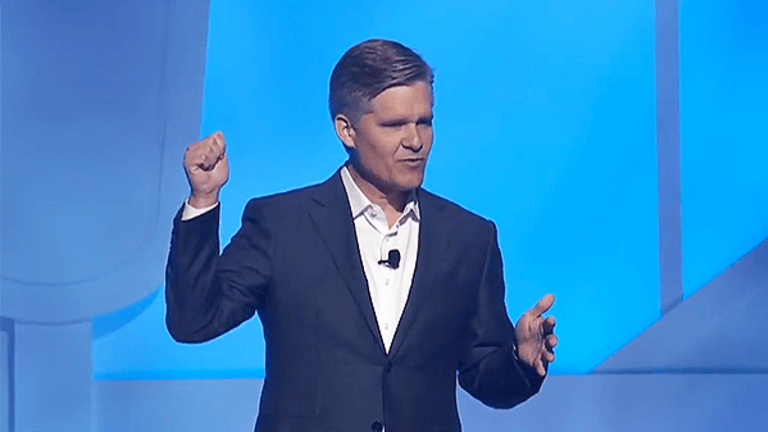 Walmart Focuses on E-Commerce and Cost Cutting at Annual Shareholder Meeting
The company reported increasing sales $13 billion to $486 billion in 2016.
Walmart  (WMT) - Get Walmart Inc. Report  packed 14,000 people from 28 different countries into the Bud Walton Arena at the University of Arkansas for the company's shareholder meeting Friday.
The big box retailer remains clearly focused on e-commerce, touting the 60% increase in online revenue the company recorded in the previous quarter. 
CFO Brett Biggs' boiled down the company's new financial framework to measure success into growing comp sales, both online and in store, and spending money more wisely.
"Our customers and investors are beginning to see that we can do both," Biggs said while commenting on the 12.4% increase in the company's share price over the past 12 months. 
On the growth front, Biggs reported that the company increased revenue $13 billion to $486 billion in 2016. However, while he noted that just a 1% cut in expenses would result in billions of dollars in savings, Biggs did not specify where the cuts would take place. 
Retail's downturn giving you the blues? Jim Cramer has a list of retailers that are currently oversold, giving investors a leg up one of the market's most volatile sectors.