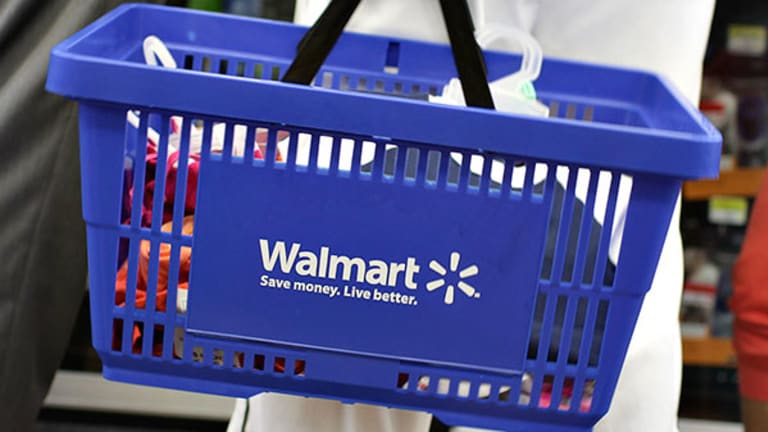 Why Walmart Store Employees Want to Now Deliver Packages to Your House Like the UPS Man
No, we aren't kidding.
Okay, Marc Lore, now you're just showing off.
On Thursday, Walmart (WMT) - Get Walmart Inc. Report announced that it's testing a new delivery method, under which its employees deliver packages to customers' homes at the end of their shifts. Lore said in a statement that it's a "win-win-win" situation since employees get compensated for the commute, customers don't have to pay any extra shipping fees and Walmart saves money on delivery costs.
The option is being tested at three stores—two in New Jersey and one in Arkansas. Lore, chief executive of Walmart eCommerce U.S., said the service is an expansion on the retailer's Pickup Discount, announced in April.
"Our latest test is taking this another step further and leveraging one of our greatest assets, our associates, to get online orders to customers' doors," Lore said in a statement. "It just makes sense. We already have trucks moving orders from fulfillment centers to stores for pickup."
Pickup Discount allows customers to ship their online purchases to a nearby Walmart store at a discounted shipping price. Customers can still, of course, opt to use Walmart's free, two-day home shipping service. In a recent interview with TheStreet, Lore also revealed that Walmart is testing same-day shipping.
The new employee-manned delivery service is already being tested, and Lore said the "response from associates and customers has been great." Plus, in many cases, orders are being delivered the next day.
A Walmart spokeswoman told TheStreet that employees simply sign up at their will to make a delivery that's on the route of their commute home. The process is done through an app. An employee who signs up for a delivery at the start of the shift can, if said employee can't actually make that delivery, find an alternate driver through the app.
Click here for the latest business headlines.