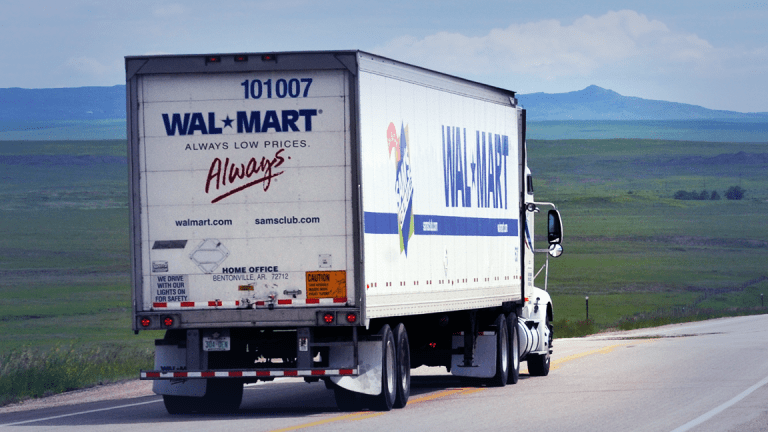 Walmart CEO: A Tax Cut Would Mean a Lot
Walmart CEO Doug McMillon wouldn't mind seeing a tax plan pass. Not only would one likely slash the corporate tax rate, but it could cut taxes on households and free up money for them to spend.
Walmart (WMT) - Get Report CEO Doug McMillon plays it cool when asked about the impact of tax reform. But, he does acknowledge tax cuts for people and corporations could be a big growth driver if passed sometime next year.
"Oh, not that close -- we'll see how it turns out -- we have members of our team paying closer attention than I am," McMillon told TheStreet when asked how closely he is watching the tax debate going on in Congress right now. "I do think something is going to happen, and am optimistic that a lower tax rate for individuals and business will help spur the economy and drive more growth."
Added McMillon on the impact to consumers, "It would mean a lot [if consumers have extra money in their pockets]."
Here are some of the Trump tax plan's proposals that could help boost Walmart's bottom line. To be sure, there is rampant debate on whether middle and low income families will see a huge financial lift from the plan as it's currently constructed. 
Corporate tax rate slashed to 20% from 35%. 
The standard deduction would go to $12,000 for individuals and $24,000 for married couples -- that would almost be double the current standard deductions.
Child tax credit hiked to $1,600 from $1,000. 
$300 tax credit for non-child dependents such as spouses. 
Check out TheStreet's Other Influencer Interviews