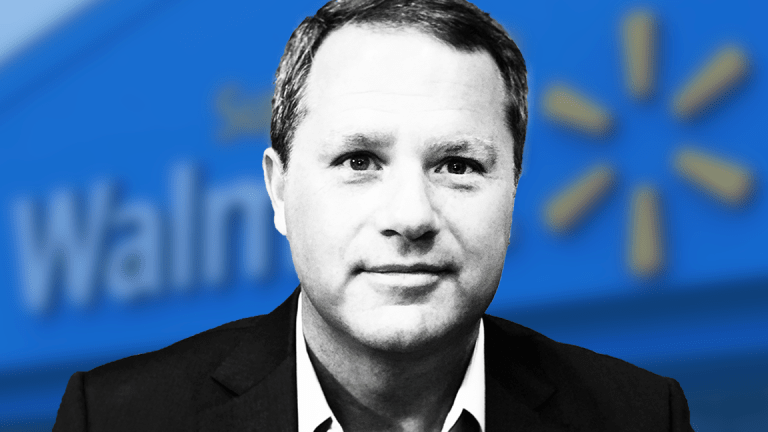 Walmart CEO: We Are Changing and Wall Street Is Taking Notice
TheStreet talks with Walmart CEO Doug McMillon about the holiday shopping season and the retailer's transformation.
Walmart (WMT) - Get Report CEO Doug McMillon thinks Wall Street is finally respecting the retail giant's turnaround.
"Walmart is changing, and we are trying to accelerate the pace of that change," McMillon explained to TheStreet when asked what investors -- who have sent shares up 41% this year to a record -- might be seeing in the company. "People might be recognizing that the change is actually happening on top of some assets that are really valuable."
To be sure, that change showed up in the third quarter.
Walmart notched third quarter sales of $123.2 billion, up 4.2% from the prior year. Adjusted earnings of $1.00 a share were up about 2% from the same quarter last year. Wall Street expected Walmart to report earnings of 97 cents a share on sales of $121 billion.
The retailer's U.S. division saw same-store sales gain 2.7%, with same-store traffic increasing 1.5%. U.S. e-commerce sales, an area of focus for the company, exploded 50%.
Check out TheStreet's Other Influencer Interviews