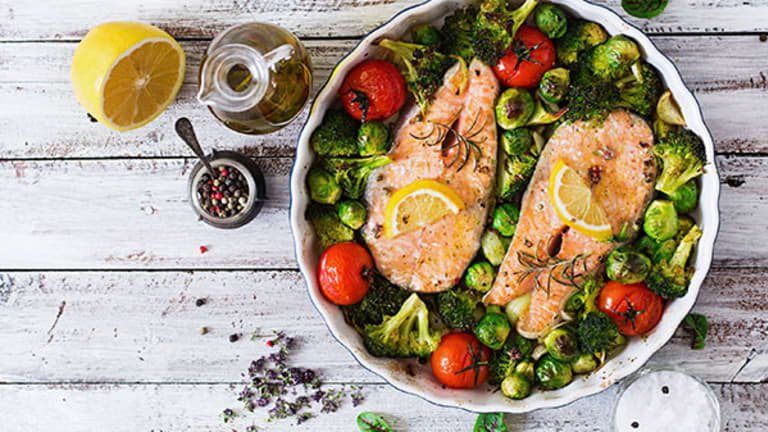 Walmart Will Start Offering Meal Kits on Its Website by December
We all saw this coming. Walmart will reportedly start offering meal kit services by year end. The race is on to deliver you food.
Wal-Mart Stores, Inc. (WMT) will begin to offer meal kit services on its website in December, according to the owner of a meal kit company that's currently in talks to work with the grocery behemoth.
Walmart is hoping to offer an array of meal kits from different companies on its website, according to Michael McDevitt, the CEO of Terra's Kitchen, a meal kit company based in Baltimore, Maryland.
"This is a low-risk model for Walmart to see if their e-commerce shoppers will have an interest in meal kits, and if so, which ones are the most interesting to them," he told TheStreet. "There's no infrastructure risk, no marketing risk."
Essentially, Walmart will be a portal for different meal kit companies to sell their products as a third-party host. The meal kit companies will then pay the retailer a referral fee for driving customers to them, the McDevitt explained.
Walmart declined to comment.
The burgeoning meal kit industry is now valued at more than $2 billion, and has only recently gained the attention of big food makers. Grocery chain Albertsons recently acquired meal kit company Plated for $200 million, in the wake of Amazon.com Inc.'s (AMZN) acquisition of Whole Foods, as The Deal reported Sept. 21.
Although Whole Foods sells meal kits from vegan provider Purple Carrot, Amazon wasted no time devising its own food kit venture after the merger. The e-commerce platform filed a trademark application dated July 6 that describes "prepared food kits composed of meat, poultry, fish, seafood, fruit and/or and [sic] vegetables...ready for cooking and assembly as a meal."
And in May, Campbell Soup Co. (CPB) poured $10 million into Chef'd LLC, while online grocery delivery service Peapod.com already carries on its website meal kits backed by Conagra Brands Inc. (CAG) .
As for Terra's Kitchen, McDevitt said he has not yet made up his mind, but added that Walmart is a very attractive retailer.
More of What's Trending on TheStreet:
Editors' pick: Originally published Sept. 22.