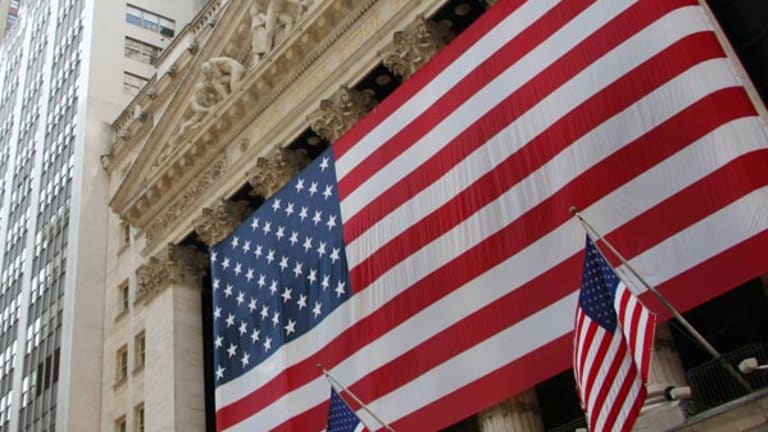 Wall Street Spent $1.2 Billion in Campaign Donations, Lobbying This Election Cycle
Financial services firms and entities spent more on the 2014 election cycle than any mid-terms prior. Here are the 15 that spent the most.
NEW YORK (TheStreet) -- Financial services companies have spent $1.2 billion on campaign contributions and lobbying Congress in the most recent election cycle, according to a new report. 
The spending is the largest ever for the sector in mid-term elections, and financial services is the largest source of campaign contributions and the second-largest spender on lobbying, according to the report from Americans for Financial Reform, a nonpartisan coalition of civil rights, consumer and other public interest groups. The report measured both campaign contributions tracked by the Federal Elections Commission and money spent lobbying tracked by the Senate Office of Public Records from January 2013 through mid-November 2014. 
The release of the report was timed to coincide with Thursday's House vote on a $1 trillion spending bill that will keep the government running through September 2015. The AFR said the bill undermines a key provision in the Dodd-Frank financial regulatory act that prevents banks from using taxpayer-insured depositor funds in trading particularly exotic derivatives.
Derivatives are a bet on the future value of a good. Companies purchase them to hedge against huge changes in price in commodities that are key for their businesses. Current law stipulates that banks can trade in these assets, but these operations must be separate from their consumer banking divisions. If passed and signed into law, the spending bill would change that, allowing banks once again to trade derivatives in units that also take insured deposits. 
"The financial industry considers many of these issues unresolved," said Jim Lardner, a spokesman for AFR. "It hopes to beat back, water down and achieve the outright repeal of financial reforms."
Liberal Democrats, led by Sen. Elizabeth Warren, are fighting the bill. 
While spending by Wall Street isn't at its highest level ever, it's elevated from years prior to Dodd-Frank, when it never eclipsed $1 billion. This election cycle was the most expensive mid-terms ever, according to the Center for Responsive Politics. 
Here are the 15 financial firms that spent the most: 
1. National Association of Realtors - $94,035,737
2. Bloomberg - $21,104,333
3. American Bankers Association - $18,212,935
4. Prudential Financial - $13,958,068
5. Wells Fargo (WFC) - Get Free Report - $13,028,554
6. Elliott Financial - $12,616,216
7. Credit Union National Association - $12,266,050
8. JPMorgan Chase (JPM) - Get Free Report - $12,157,587
9. Securities Industry & Financial Market Association - $11,789,925
10. Citigroup (C) - Get Free Report - $11,543,276
11. MetLife (MET) - Get Free Report - $11,451,106
12. Financial Services Roundtable - $10,718,454
13. Investment Company Institute - $10,692,287
14. Goldman Sachs (GS) - Get Free Report - $9,919,549
15. American Council of Life Insurers - $9,898,250