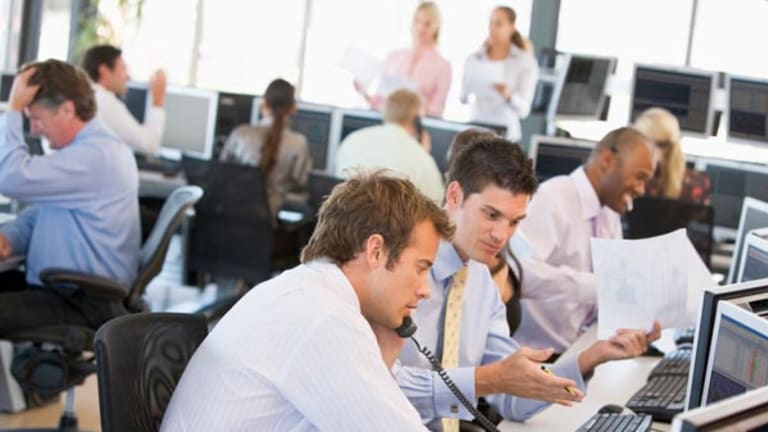 Wall Street Protest Continues: The Disruptors
The "Occupy Wall Street" protest in downtown Manhattan is in its fourth day with a crowd estimated at 150 still present as of late Tuesday afternoon.
NEW YORK (
) -- The
Occupy Wall Street
protest in lower Manhattan entered a fourth day on Tuesday, and the afternoon scene in Liberty Plaza off Broadway was fairly calm with a crowd of roughly 150 people milling about and the New York Police Department well represented.
One protester on the Broadway side of Zuccotti Park in the plaza, displayed a sign calling for the return of the Glass-Steagall Act, a piece of bank industry reform legislation that established the Federal Deposit Insurance Corp. and was repealed in 1999, while others formed a line across the sidewalk from a number of police officers and made accusations of brutality during arrests related to the protest.
A cardboard sign abandoned on the wet ground read: "Human Need Not Corporate Greed." Tarps and sleeping bags could be seen on benches in the park, which still managed to host produce and food vendors and accommodate the tourist traffic seen daily in the vicinity of Ground Zero.
According to
Bloomberg News
, at least seven arrests had been made in relation to the protests through Monday, including two people wearing masks who reportedly tried to enter a
Bank of America
(BAC) - Get Bank of America Corp Report
building. The mask-related arrests reportedly
brought a law dating back to 1845
into play.
The Guy Fawkes-style mask seen on some protesters in the crowd was an apparent reference to the computer hacking collective known as Anonymous, which endorsed the protest in late August. The group
released a video at that time
that calls for people to "flood into lower Manhattan, set up tents, kitchens, peaceful barricades and occupy Wall Street for a few months."
The protests have been promoted by Adbusters, an activist organization that claims more than 90,000 members and describes itself as "a global network of culture jammers and creatives working to change the way information flows, the way corporations wield power, and the way meaning is produced in our society," on its
.
The OccupyWallStreet Twitter feed claims there were additional arrests of protesters on Tuesday morning that used excessive force, saying "There is no excuse for what the NYPD did today" and urging people to file citizen complaints.
The area around where Wall Street and Broad Street intersect and the
New York Stock Exchange
sits is currently sectioned off by temporary metal fencing that contains pedestrian traffic along the sidewalks, and as is typical for the location, numerous police officers were visible in the afternoon. The traffic appeared to be the usual mix of tourists and working people however.
Adbusters had made a call for more people to join the protest on Monday, saying: "Now, it is crucial for everyone from all over the world to flock to the encampment. Call in to work sick, invite your friends and hop on a bus or plane to New York City."
-- Written by Michael Baron in New York.
Disclosure: TheStreet's editorial policy prohibits staff editors, reporters and analysts from holding positions in any individual stocks.