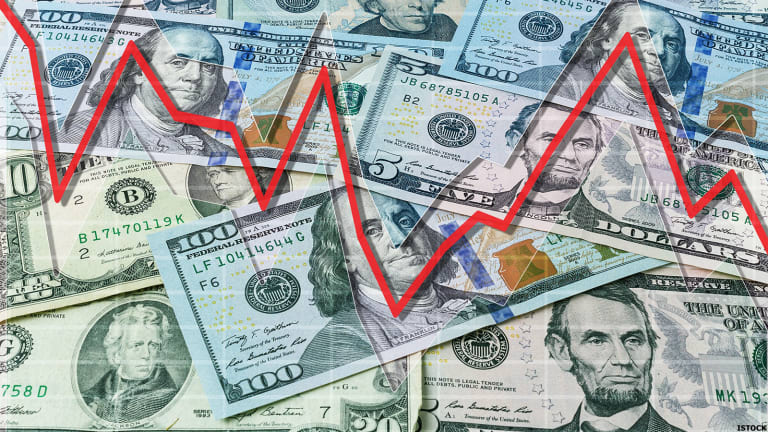 Wall Street 'Fear Gauge' Jumps to 2-Year Record Relative to European Counterpart
The VIX Volatility Index experienced its biggest surge in four months on Tuesday.
Volatility could be staging a comeback.
The Cboe VIX Volatility Index I:VIX surged 15% on Tuesday, Jan. 16, as stocks failed to hold onto fresh records set the week before. It was the biggest jump that the index, commonly referred to as Wall Street's "fear gauge," has seen in four months.
With the Tuesday surge, the VIX pushed to its highest level relative to its European counterpart, the VStoxx Index, since August 2015. As the VIX jumped, the VStoxx Index remained near a record low, according to data from Bloomberg.
Despite political and social unrest, 2017 was a remarkably low-volatility year that saw the VIX hit an all-time low of 9.14 in November and fall more than 17% over all of 2017.
The VIX was on track to rise again Wednesday, Jan. 17, up about 11% to an 11.33 reading. Stock futures pointed to a positive open for Wall Street, with all three benchmark index futures higher.
More of What's Trending on TheStreet: