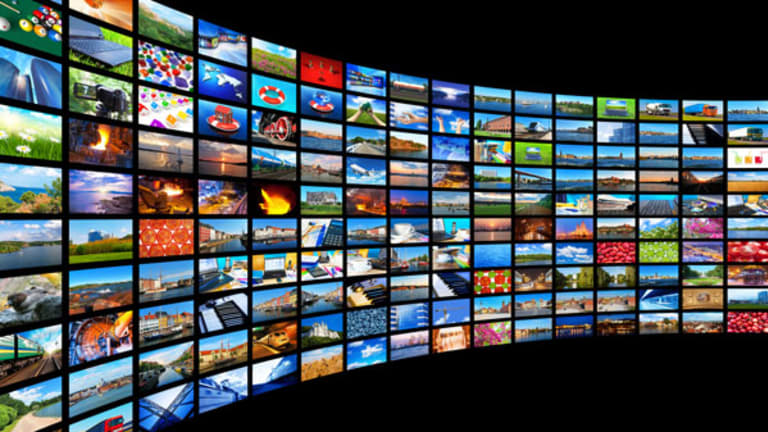 Wal-Mart's Vudu Proves Retailers Can Stream
Wal-Mart's movie streaming service overtakes Sony and Amazon.
NEW YORK (
) -- It doesn't take a tech giant to successfully stream content.
Wal-Mart
(WMT)
is proving digital video could also be an attractive space for brick-and-mortar retailers.
The discount behemoth overtook both
Amazon
(AMZN)
and
Sony
undefined
in the first half of the year in the digital movie market with its Vudu streaming service.
According to IHS Screen Digest, Vudu's market share in the U.S. grew to 5.3% in the first half of 2011 from just 1% in the first half of 2010,
The Financial Times
reported.
"I believe IPTV
Internet Protocol television will become a critical element for retailers to stay more competitive as it presents a unique way to gain mindshare and positions retailers for capturing transactions as the TV gains more intelligence," said Janney Capital Markets analyst Tony Wible.
Other traditional big-box retailers like
Sears
(SHLD)
and
Best Buy
(BBY)
have acquired video streaming services in recent years, but have yet to gain much traction.
Wal-Mart only recently began making an aggressive push with Vudu, introducing an iPad application earlier in the month that allows users to rent or buy content and stream it directly through the
Apple
(AAPL)
device.
Wal-Mart also has started offering some new releases to stream the day they are available for purchase on DVD and had been advertising Vudu more visibly in its stores.
Wal-Mart acquired Vudu, which boasts more than 20,000 movies and television shows, in February 2010. The service offers movies to rent between $1 and $5.99 and can be purchased for $4.99 and up.
"Vudu is good but it will be limited based on its current pricing model," Wible said. "I believe they need to add a subscription based element to add more value. This could happen but it is not yet there today."
-
Reported by Jeanine Poggi in New York.
Follow TheStreet.com on
and become a fan on