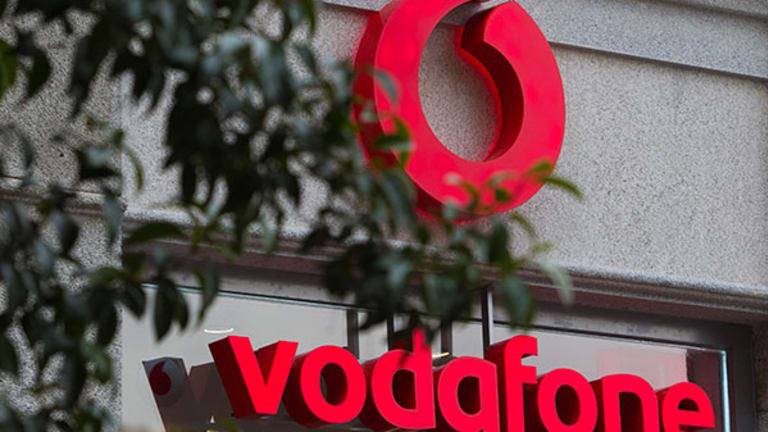 Vodafone's Signal Fades on Macquarie Downgrade
The Australian bank calls Vodafone's recent joint venture with John Malone's Liberty Global in the Netherlands an act of "desperation to do deals."
There were crackles on the line for U.K. wireless telecom Vodafone (VOD) - Get Vodafone Group Plc Sponsored ADR Report on Monday after analysts at Macquarie Bank downgraded the company to neutral from outperform, assessing its recent Dutch joint venture deal with Liberty Global LBTYA as a sign of "desperation to do deals."
Macquarie went on to argue that the Dutch model would not be a panacea for the wider region, where the potential synergies "risk being dramatically overstated," and that Vodafone's alternative options were to "either hit the M&A button [targeting either Liberty itself or Sky TV] or continually spend more on networks via capex."
"The beautiful thing about the Netherlands is, in the scheme of things, it's relatively small," added Maquarie analyst Guy Peddy, who wrote the note.  He contrasted the Dutch deal with the larger markets of Germany and the U.K. "They can write checks for a few billions; they can't write checks for tens of billions."
Even in the small Dutch market, Vodafone was forced to agree to make a payment to Liberty of EUR1 billion ($1.13 billion) to even out the difference between its own Vodafone Netherlands operations and the U.S. company's Dutch operation, Ziggo. To acquire Liberty, Macquarie estimates Vodafone would need to stump up $50 billion. To acquire Sky (SKYAY) at Macquarie's target price of 1,400 pence a share, would cost GBP24 billion ($34 billion).
Vodafone was down over 1.6% by lunchtime in London on Monday compared with Friday's closing price of 214. 85 pence, at 211.28 pence. That price was well short of even Macquarie's revised target price of 225 pence. Sky was down 2.9% at 899 pence.
Macquarie's downgrade comes almost four months after Denver-based Liberty and Vodafone first announced their agreement to merge Liberty's Ziggo  broadband operations with the British company's Vodafone Netherlands operations to create a company with about EUR4.4 billion ($4.9 billion) in revenue, based on 2015 figures.
"We believe the agreement with Liberty Global for a Dutch JV reinforces Vodafone's structural challenges, given the company is pursuing a convergent strategy," the Macquarie note said, referring to the Newbury, England based group's policy of expanding beyond wireless into cable TV, fiber and even fixed line assets.
"Both Liberty and Vodafone face similar structural challenges - both are subscale relative to their competitors in their core markets of Germany and the U.K.," Peddy noted, adding that biggest players in the market, Germany's Deutsche Telekom (DTEGY) , (DTEGF) and Britain's BT (BT) , have made network upgrades which reduce the speed advantages of cable TV. Meanwhile Vodafone has inferior spectrum and networks compared with DT and BT, respectively the former German and former British state monopolies.
"Liberty Global may have more concerns in the U.K. and Vodafone in Germany," Macquarie added.
It also comes just days after Vodafone's announcement of the much smaller acquisition of New Zealand's Sky Network Television. Under the terms of the deal, Sky will pay GBP1.7 billion for 100% of Vodafone New Zealand's stock and Vodafone will end up owning 51% of the company.
According to an analysts's note from Morningstar, the price is about a 20% premium to fair value for Sky and "a bit high," at eight times Sky's estimated 2017 earnings and at a time of declining revenue. But it says the combination will offer the best video content over all kinds of devices - part of the strategy Vodafone is pursuing in its European deals as well. "We like the combination from a strategic view point".