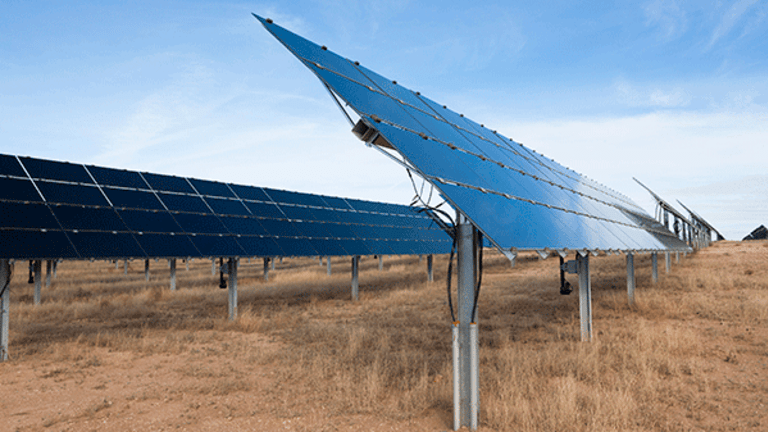 Vivint Solar Stock Rises After Striking Deal With Daimler AG to Make Home Batteries
The energy storage industry generated $320 million in revenue last year.
Vivint Solar (VSLR) shares were up nearly 2% in early market trading Thursday after the company announced a partnership with German automaker Daimler AG  (DDAIF)  to produce home batteries, tapping into an industry that generated $320 million in revenue last year. 
Home battery systems allow customers to store solar energy captured during the day for use at night, a time when they might charge their electric vehicles. Daimler plans to sell the batteries through the Mercedes-Benz Energy subsidiary it created last year. 
"In the future when someone steps into a dealership and they are looking to purchase an EV, they are asking for several solutions and storage will be one of them," Mercedes-Benz Energy Americas head Boris von Bormann said. 
Over on Real Money Jim Cramer give advice to investors looking at how to play the Trump Trade. Get his insights or analysis with a free trial subscription to Real Money.