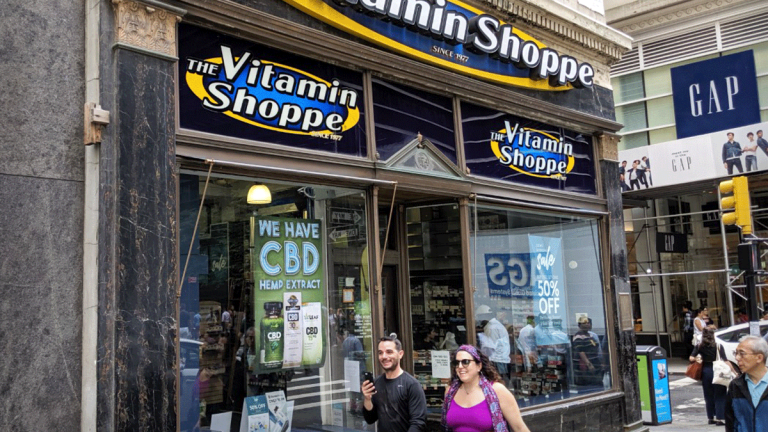 Vitamin Shoppe Gets Competing Bid and Will Negotiate With Bidder
The nutritional-products retailer says the terms of the new bid likely would exceed the deal it signed a month ago with Liberty Tax. But it gave no guarantees that the new talks would lead to an accord.
Vitamin Shoppe (VSI) - Get Free Report shares advanced on Monday as the nutritional-products retailer said it received a bid that likely would be better than the deal to which it agreed a month ago.
Vitamin Shoppe said it would enter negotiations with the new bidder, which it didn't identify.
In early August, the Secaucus, N.J., retailer said it had definitively agreed to be acquired by Liberty Tax (TAXA) for $6.50 a share, or $208 million.
As part of that agreement, Vitamin Shoppe had been seeking competing bids from what it said was a range of strategic and financial entities, a so-called go-shop process.
Vitamin Shoppe on Monday finished up 11% at $7.13. In the past 52 weeks the shares have traded as low as $3.32 and as high as almost $14. 
Three years ago, they were trading above $26.50, and in early 2013 they were trading above $60.
The new bid is subject to a number of conditions including completion of a due-diligence inquiry and negotiation of a definitive deal agreement. And the company gave no guarantees that the talks with the new bidder would lead to a better deal.
For now, Vitamin Shoppe said, the board remains in favor of the deal with Liberty Tax.
Vitamin Shoppe operates more than 750 stores under the names Vitamin Shoppe and Super Supplements as well as through its website.
Liberty Tax is the Virginia Beach, Va., parent of Liberty Tax Service, the tax-preparation provider, and Buddy's Home Furnishings, which leases and sells furniture and household goods.