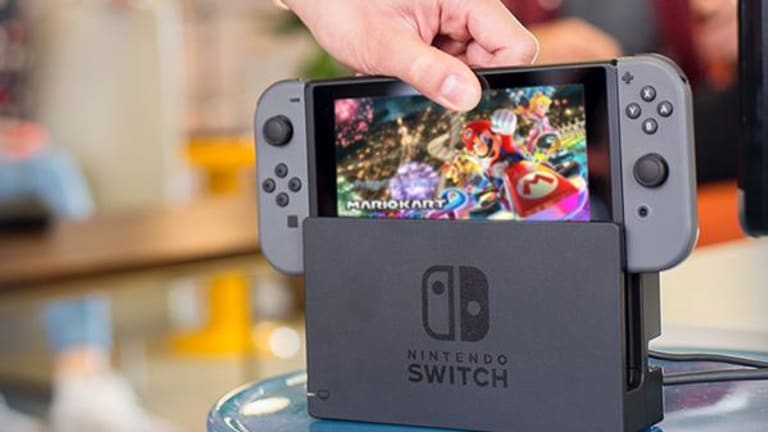 Video Game Sales Soar in April, Basically Because of One New Device
Its the first time the industry has posted two consecutive months of improving sales since 2015.
Video game sales rose 10% to $636 million in April. It's the second consecutive month of year over year increases after nine consecutive months of year over year declines, according to NPD Group.
Hardware sales were the catalyst for the strong quarter, led by Nintendo's  (NTDOY) popular new Switch console. Nintendo sold 280,000 Switch units in the month. Overall, hardware sales were up 37% year over year to $195 million and accessory sales were up 4% to $126 million. Discounter Target (TGT) called out strong sales of the Switch in the first quarter, for instance. 
Nintendo shares are up 31% year to date and up 84% over the past 12 months. 
Retail's downturn giving you the blues? Jim Cramer has a list of retailers that are currently oversold, giving investors a leg up one of the market's most volatile sectors.