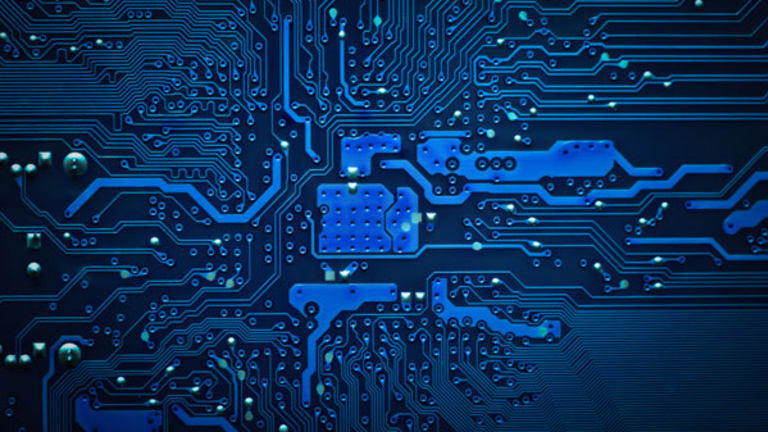 Viacom, Microsoft Swing at Google
A new content-sharing partnership marks the latest effort to fend off the online ad giant.
Viacom
(VIAB) - Get Free Report
and
Microsoft
(MSFT) - Get Free Report
have teamed up in a five-year content and ad deal in their latest effort to fend off the online ad juggernaut
Google
(GOOG) - Get Free Report
.
The financial terms of the agreement, announced Wednesday, were not disclosed, but the companies said the deal has a projected base value of $500 million over the first five years. It includes revenue sharing, guarantees and content licensing deals, and the companies have the ability to expand the pact in the future.
The partnership amounts to the latest effort by content and technology companies to make money with premium content and advertising on the Internet, where nearly everyone is bleeding market share to Google.
Viacom, Microsoft Join Forces Against Google
var config = new Array(); config<BRACKET>"videoId"</BRACKET> = 1349144422; config<BRACKET>"playerTag"</BRACKET> = "TSCM Embedded Video Player"; config<BRACKET>"autoStart"</BRACKET> = false; config<BRACKET>"preloadBackColor"</BRACKET> = "#FFFFFF"; config<BRACKET>"useOverlayMenu"</BRACKET> = "false"; config<BRACKET>"width"</BRACKET> = 265; config<BRACKET>"height"</BRACKET> = 255; config<BRACKET>"playerId"</BRACKET> = 1243645856; createExperience(config, 8);
Microsoft has scrambled to make up ground in online advertising, where Google has dominated, and Viacom faces a quandary in trying to monetize its content profitably online. It has gone so far as to sue Google for copyright infringement in order to prevent its online video site, YouTube, from showing clips of its hit shows, such as Comedy Central's
The Daily Show With Jon Stewart
and
The Colbert Report
.
"This deal respects copyrights," said Viacom CEO Philipe Dauman about the deal in an interview on
CNBC
.
Microsoft's new online ad-serving platform called Atlas, which it acquired in May, will place advertising on Viacom's U.S. Web sites and be the exclusive seller of its remnant display advertising, or ad space Viacom has been unable to sell.
Atlas will replace DoubleClick, which is being acquired by Google, as Viacom's main online ad provider.
Yahoo!
(YHOO)
signed a deal in April with Viacom to provide search advertising for 33 of its Web sites; that deal remains in place.
Microsoft also will buy advertising from Viacom's broadcast and online networks, and it will partner on promotions and sponsorships for its MTV Networks and BET Networks award shows.
Viacom will license some of its TV and movie content on a non-exclusive basis for use on Microsoft's MSN portal and its Xbox 360 gaming system.
Analysts speculated that the deal's financial burdens will likely fall to Microsoft, which has been shelling out cash to become a bigger online player. It paid $6 billion in cash for aQuantive, which owns Atlas, amounting to a premium of 85%. It also recently paid $240 million for a 1.6% stake in the social networking site Facebook, which values that company at a whopping $15 billion.
Now, Viacom joins Facebook, Digg and
CNBC
as large Microsoft ad partners.
"Google is not media-friendly because they think content-use should be free, while Microsoft is trying to win partners by offering them ways to monetize their content," says Global Equities Research analyst Chip Chowdhry. "They're having some success, because people increasingly don't feel comfortable dealing with Google."