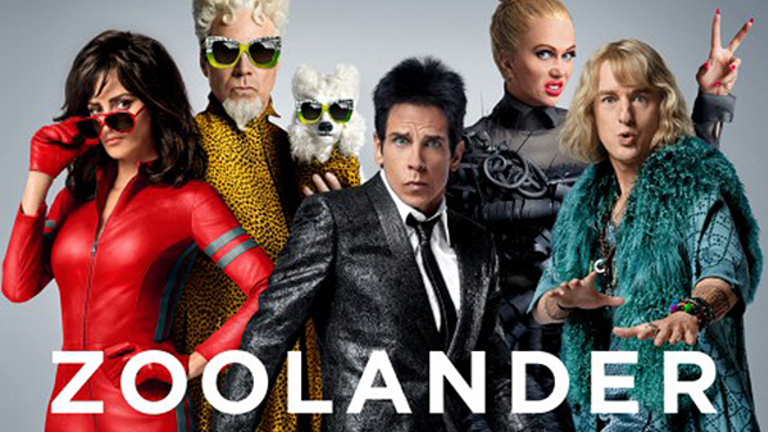 Viacom Gets to Keep Paramount but It Still Has to Make Hit Movies
The media company will retain full control of Paramount Pictures after China's Shanghai Film Group and Huahua Media agreed to co-finance future films from the beleaguered Hollywood studio.
Viacom (VIAB) - Get Free Report has shored up its Paramount Pictures with an investment from Chinese investors, but the studio still has to figure out how to make a genuine blockbuster.
Coming off a fiscal year in which the Hollywood studio lost $445 million, Viacom on Friday revealed a deal with China's Shanghai Film Group and Huahua Media to co-finance future films. 
The deal comes four months after Viacom changed CEOs, forcing out CEO Philippe Dauman, who had vigorously pushed for the sale of a 49% interest in Paramount to Dalian Wanda of China for $4.9 billion, according to Deadline Hollywood. Dauman, who left the company in September after 10 years as its chief executive, viewed a Paramount stake sale as the best means to pay down the company's debt and stabilize the studio's finances.
Yet Friday's deal proved there was another way to retain full control of the studio and mitigate Viacom's financial vulnerability. Under new CEO Bob Bakish, Viacom said it will share financing -- and profit -- on its upcoming movie slate with Shanghai Film and Huahua Media, both of which Paramount has worked with in the recent past.
The move was quickly commended on Wall Street, with JPMorgan's Alexia Quadrani praising the deal for giving Viacom generally, and Paramount more specifically, a chance to dig itself out of a formidable creative and production hole.
"We view this broad co-financing arrangement very favorably, as it will help limit the downside risk at Paramount, which has underperformed in recent years, and also free up incremental cash flow at the company, which we believe could be used to further invest in the company's core media networks brands or pay down debt," Quadrani said.
The Viacom deal came as the New York Post reported that Japan's Sony Picturesundefinedwas listening to offers to sell the studio, citing several sources. The report follows the announcement last week that studio CEO Michael Lynton plans to leave the company in six months to become chairman of the board at Snap, owner of popular messaging app Snapchat.
During the transition, Lynton will be joined at the profitable studio by Sony CEO Kaz Hirai, who plans to spend more time in Los Angeles as he adds the title of co-CEO of Sony Entertainment in addition to his other duties. Hirai, who was educated in the U.S. and is said to love Hollywood, repeatedly has denied interest in selling Sony Pictures.
In a statement last week regarding his moving into a more hands-on role at the studio, Hirai said, "As we look ahead, we see our entertainment businesses as essential parts of Sony."
Sony finished 2016 in fifth place among major studios. A Sony representative declined to comment on the Post report.
Paramount released 18 films in 2016, generating $76.8 million, placing it in last place among Hollywood's six major studios, according to ComScore. By comparison,
Disney
's
(DIS) - Get Free Report
film group posted $3 billion in sales, followed by
Time Warner
's
(TWX)
Warner Bros. with $1.9 billion. Yet as a reflection of how poorly the studio has performed in recent years, Paramount's box-office total last year was actually a 30% increase over 2015.
Paramount's 2016 slate included Star Trek Beyond,Teenage Mutant Ninja Turtles: Out Of the Shadows and a series of clunkers including Zoolander 2, Ben-Hur (produced with MGM) and Allied.
Paramount Pictures Chairman and CEO Brad Grey, Shanghai Film Group Chairman Ren Zhonglun and Huahua Media Chairman Wang Kefei led the three-year strategic deal, Viacom said in its statement. As part of the co-financing arrangement, both Chinese companies will maintain offices on Paramount's lot. 
Integral to the deal is gaining higher-profile access to the Chinese market, a task for which all of Hollywood has secured local partners. 
Paramount Pictures has partnered with Huahua Media on several films, including Transformers: Age of Extinction, Jack Reacher: Never Go Back, Star Trek Beyond and Mission: Impossible - Rogue Nation. Shanghai Film Group was an investor on Jack Reacher: Never Go Back.
A Viacom representative declined to comment beyond the statement.