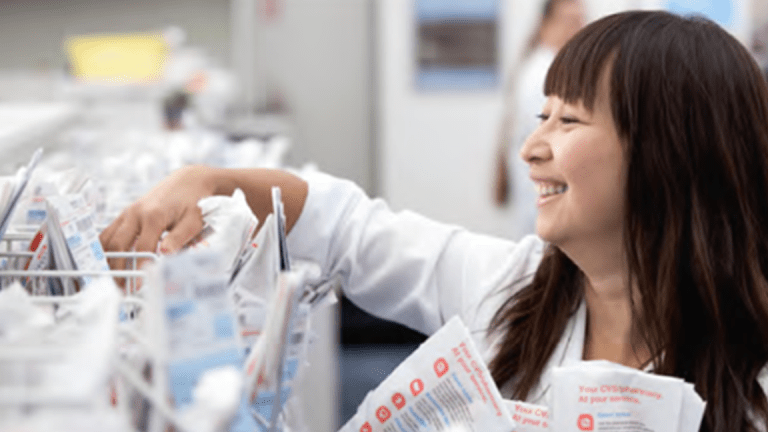 Vertex Pharmaceuticals Could Be Bought Out for $205 in 2018: Deutsche Bank
Deutsche Bank said "chances of a Vertex takeout are as good as at any point in the company's history."
Vertex Pharmaceuticals Inc. (VRTX) - Get Vertex Pharmaceuticals Incorporated Report  could get an opening bell boost Wednesday after analysts at Deutsche Bank initiated coverage of the Boston-based biotech with a "buy" rating and a price target of $175.
The group, which  unveiled positive data from its Phase 1 and Phase 2 studies of three different triple combination regimens in people with cystic fibrosis earlier this year, may also be a takeover target if U.S. lawmakers pass a tax reform bill before the end of the year, Deutsche Bank said. The bank put a takeout valuation of $205 a share, with a 20% probability over the next 12 months, and a standalone price of $168.
"Vertex has developed a potential (crica) $9 billion CF franchise that will be extremely challenging to displace," Deutsche Bank wrote. "Tax reform increases the probability of a large scale biopharma M&A deal in 2018. Vertex should be considered an attractive target given its fast growing, multi-billion dollar, long duration CF franchise."
"Entering 2018, with U.S. tax reform highly likely, large biopharma companies will be looking for high quality, high growth, multi-blockbuster assets and as such we believe the chances of a Vertex takeout are as good as at any point in the company's history."
Vertex shares closed at $140.91 each in New York Tuesday after falling 0.54% on the session, giving it a market cap of $35.6 billion. The stock has gained around 15.1% over the past six months, including a major lift in July when the group published details of its CF trials. 
"These safety and efficacy data are clear and compelling, indicating significant potential benefit for people with CF from each of these three different triple combination regimens," Vertex's CMO Jeffrey Chodakewitz said. "We will be collecting and evaluating additional data from these and other studies and will make a decision on which regimen(s) to take forward into pivotal program(s), which we expect to begin in the first half of 2018."
Vertex posted earnings of 53 cents a share for the three months ending in October, on sales of just under $580 million. The group said it expects full-year CF-related sales to rise to between$2.1 billion to $2.15 billion.
Deutsche noted that a key risk to the stock's near-term performance is linked to an expected February 'Prescription Drug User Fee Act' decision from the U.S. Food & Drug Administration for Tezacaftor, its key CF treatment.
More of What's Trending on TheStreet: