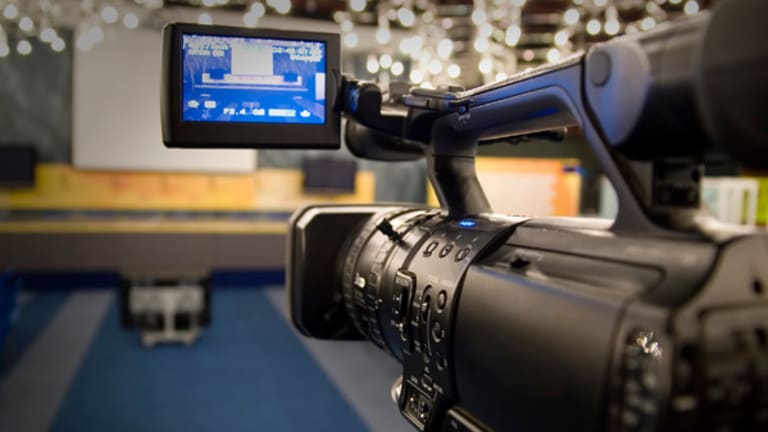 Verizon to Benefit From Wireless Buyback, Moody's Says
Moody's sees positives for Verizon were the telecom to take full control of Verizon Wireless from Vodafone.
NEW YORK (
) -
Verizon Communications
(VZ) - Get Verizon Communications Inc. Report
stands to benefit from buying back
Vodafone's
(VOD) - Get Vodafone Group Plc Report
45% stake in Verizon Wireless, according to Moody's Investor Service.
Verizon was slumping 1.3% to $50.90 in trading Wednesday, paring its gain for 2013 to 18%. Vodafone, which has added 13% this year, was falling 1.3% to $28.36.
The possible purchase by Verizon comes as the communication company is in need of cash flow after cash requirements rose to $19 billion a year. In the past, cash needs were only $9 billion. Known as the CellCo partnership, the largest mobile network operator in the country, Vodafone has controlled 45% of Verizon Wireless since 2009. Verizon has utilized distribution from this source to pay off debts, provide common stock dividends, and fulfill income tax and pension funding obligations, according to a Moody's report.
Verizon is expected to have positive cash flow as debt payments and capital intensity fall as they have finished its FiOS TV improvements. However, the firm is expected to see significant increases in taxes as their bonus depreciation expires.
Analysts predict that if Verizon was to pay $100 billion for Vodafone's stakes in the Wireless operations, the company would be able to retain its current rating as stable. However, if they were to spend an additional $30 billion, they would most likely be downgraded.
As valuations of U.S. wireless assets are reaching their peak, Vodafone would be able to use the influx of cash to invest in wireline networks in Europe. The UK based company would need to have sufficient wireline assets to compete with incumbent firms. These competitors have gained control of the mobile market by bundling wireless services with other telecom products at a discounted rate.
While no deal is in progress, analysts believe the exchange would alleviate Verizon's cash needs while providing Vodafone with the freedom to pursue other projects. "While we remain skeptical that a Vodafone buyout will occur any time soon, nonetheless the incentive to pursue a deal will remain compelling," Moody analysts wrote.
Written by Robert Arenella in New York
>To contact the writer of this article, click here:
.