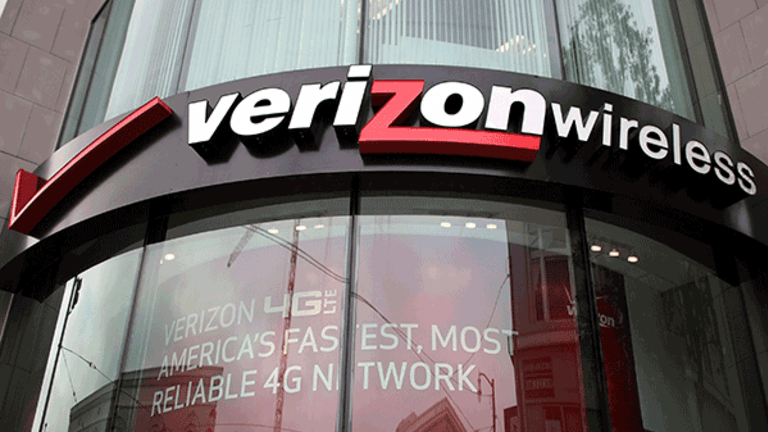 Verizon's Fourth-Quarter Results Show How Much It Needs Yahoo!
Verizon is no longer the best network, and it's having a tough time dealing with that reality.
Shares of Verizon (VZ) - Get Free Report retreated on Tuesday, after the company reported a 2016 fourth quarter earnings miss, as well as a decline in wireless and wireline sales. 
"It's a tough moment here for Verizon," BloombergNews' Scott Moritz said on "Bloomberg Markets: Americas" on Tuesday afternoon. 
Investors seemed "surprised" that Verizon is losing business to other competitors in the quarter because it's historically been known as the "best network among all of the carriers," he noted. The company hasn't had to "work too hard" to keep customers by cutting prices until last quarter, and it's hurting profits. 
Meanwhile Sprint (S) - Get Free Report has "revived" a bit and T-Mobile (TMUS) - Get Free Report is "on a role," gaining nearly twice as many customers as Verizon, Mortiz claimed. 
The winners in the sector are no longer determined so much by "quality" as all of the players start to reach an even playing field on that, but it's more about price and the giveaways, he explained. 
In addition, Verizon's mobile streaming service Go90 is not performing as well as people hoped, Mortiz pointed out. But the company isn't apologetic about its performance because it sees Go90 as a longer term project. "They do still feel like its their core path," he added. 
Going forward, Verizon "desperately" needs the Yahoo! (YHOO) deal to go through, Mortiz claimed. The $4.8 billion acquisition of Yahoo! has been delayed after the company revealed in December that it had uncovered a hack of 500 million accounts from back in 2013. 
"I think what they see is just one billion users that they can sell ads to," he said. "The hack hasn't helped that scenario much and the delay is certainly trying people's patience obviously."