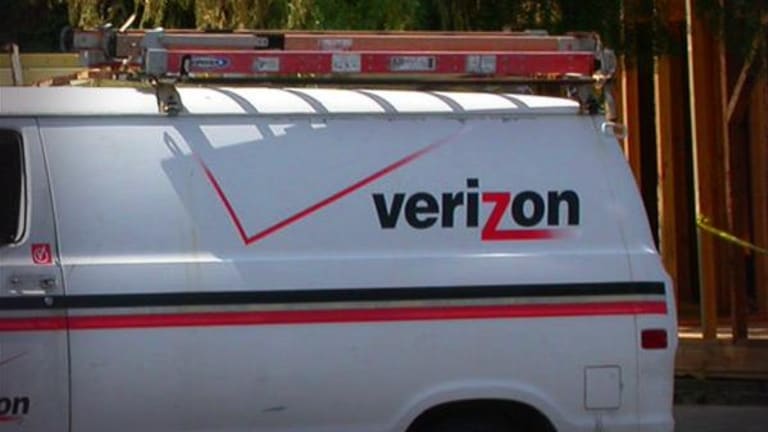 Verizon Regains Footing
Shares of Verizon appear to be getting back on track as a new week begins.
Verizon (VZ) is moving quite well today following positive comments from BTIG Research. At midday, the stock is the top gainer in the S&P 100 with a 2% gain. This impressive rally has lifted shares back above heavy resistance near last month's low. VZ's steep slide from its February highs may have run its course, and a fresh rally could now be about to develop.
Back in late January, VZ suffered a major earnings-inspired breakdown. The stock fell over 4.25% on Jan. 24 as a deep selloff began. Verizon managed to consolidate in March and into early April, but overhead pressure remained intense as the string of lower monthly highs continued. In late April, the stock began a fresh down leg after taking out a solid support zone just below $48.00. Today, this downtrend is showing signs of exhaustion. 
VZ investors should take on a more positive view of the stock as it begins to pierce heavy resistance near the November lows. Solid support is now in place between $46.00 and $45.50. This key zone includes the November and April lows near the upper band and last week's high near the lower band. On the downside, a close back below $45.00 would indicate more basing will be needed before VZ is poised for a rebound. Until then, the stock is setting up well for a fresh rally leg.
Long VZ