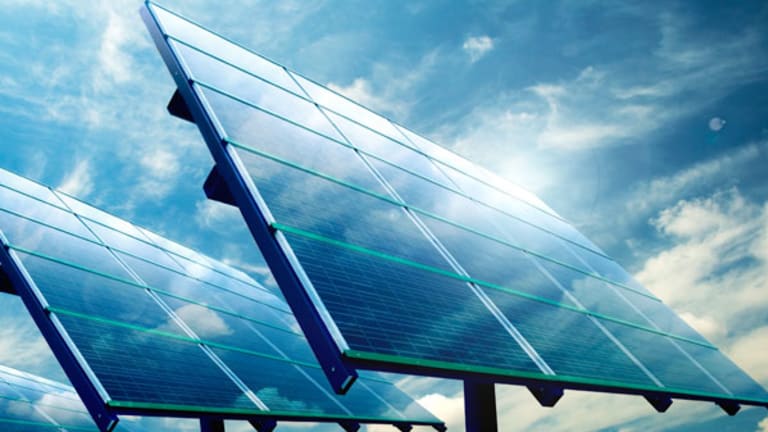 Publish date:
Venezuela's Chavez Seizes Helmerich Rigs
Venezuela's President Huge Chavez seizes 11 oil rigs owned by Helmerich & Payne.
Venezuela's President Huge Chavez seizes 11 oil rigs owned by Helmerich & Payne.
(Helmerich & Payne story updated for comments for oil services company on rig seizure)
NEW YORK (
) -- It's easy to forget about political regimes hostile to oil companies with the Obama administration and the offshore drillers at war over U.S. drilling, but Venezuela's Hugo Chavez reminded the oil companies on Wednesday that President Obama isn't the only head of state gunning for oil rigs. The Venezuelan government announced that it had seized 11 oil rigs owned by
Helmerich & Payne
(HP) - Get Report
.
Helmerich & Payne issued a press release on Thursday indicating that it was surprised by the sudden seizure of its oil rigs.
Chavez has long made energy nationalization a core part of his policy against Western corporations. Helmerich & Payne's 11 Venezuelan rigs were already idle, as the company had been in a dispute with Venezuela over payment of revenues.
The oil services company said $43 million in invoices was due for the Venezuela rigs, as well as $14.2 million in currency devaluation related payments.
Helmerich & Payne had said in its last earnings release that it "will continue to pursue future drilling opportunities in Venezuela for these 11 conventional rigs, but it does not expect to return to work in Venezuela until additional progress is made on pending receivable collections and on conversion of local currency to U.S. dollars."
On Thursday, Helmerich & Payne's press release provided more details, saying that recent discussions with the Venezuelan national oil company were addressing Venezuela's desire for the rigs to return to work and make progress towards collecting unpaid invoices. Helmerich said in the release that Venezuela recently informed the company that it would be interested in buying the drilling rigs in Venezuela should Helmerich & Payne not be willing to return to work without payment of invoices for services already completed. Helmerich noted in the release that it recently offered to sell rig assets to Venezuela, and has received no direct word from the Venezuelan government about the rig seizure.
President and CEO Hans Helmerich said in the press release, "We simply wanted to be paid for work already performed. We stated repeatedly we wanted to return to work, just not for free. We are surprised by yesterday's announcement only because we have been in ongoing efforts in a good faith attempt to accommodate a win-win resolution, including a willingness to sell rigs."
Helmerich & Payne has 210 land rigs in the U.S., 39 international land rigs and nine offshore platform rigs.
Helmerich & Payne has 5% of its land rigs in Venezuela.
Earlier this year, Helmerich & Payne announced that its second fiscal quarter earnings were impacted by a currency devaluation in Venezuela, equal to $20 million.
Helmerich & Payne shares were down a little more than 3% in trading on Thursday, but that was in line with losses among oil drilling stocks.
Halliburton
(HAL) - Get Report
,
Schlumberger
(SLB) - Get Report
and
Baker Hughes
(BHI)
are among the bigger oil services companies with existing operations in Venezuela.
"What's surprising is not that Venezuela seized the rigs, but that Helmerich & Payne has a conspiracy against Chavez," quipped Stifel Nicolaus analyst Thad Vayda, referencing Chavez's comments. "Speaking for myself, to all intents and purposes, the rigs were already gone."
The Stifel Nicolaus analyst said he had assumed the rigs would not be returning to work, at least not in Venezuela. Given the history of rig seizures by Chavez, and the unlikelihood of collecting revenue due -- at least in a currency convertible -- the only questions remaining are the book value of the rig assets and what amount Helmerich & Payne will write down.
As of the end of the second fiscal quarter of 2010, Helmerich estimated $67 million in net book value of long-lived assets comprised of property, plant and equipment in Venezuela, and approximately $5 million in equipment inventories in that country.
If there is compensation to be made for the rig seizure, the Stifel analyst imagined it would be low.
-- Reported by Eric Rosenbaum in New York.
RELATED STORIES:
>>Oil Drilling Stock Losers: ENSCO, Pride
Follow TheStreet.com on
and become a fan on
Copyright 2009 TheStreet.com Inc. All rights reserved. This material may not be published, broadcast, rewritten, or redistributed.