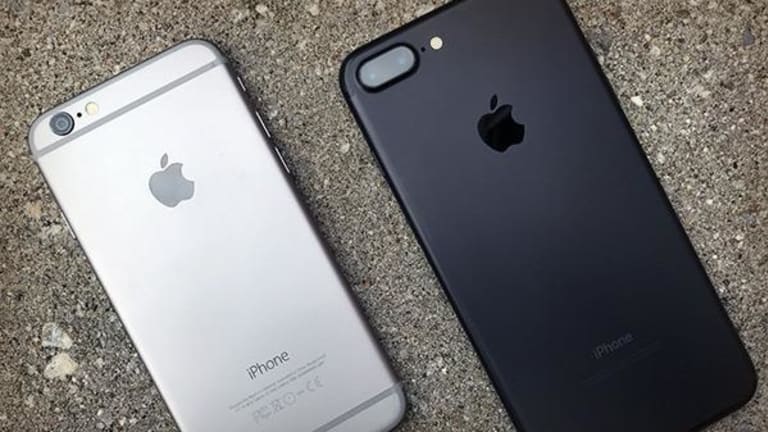 Veeco Instruments-Ultratech Would Be a 'Dream' Merger
Combining these two semiconductor equipment companies makes a lot of sense.
Veeco Instruments (VECO) recently announced plans to acquire Ultratech (UTEK) , to create a leading semiconductor equipment supplier to the growing advanced packaging industry. If completed, this would be a dream semi equipment merger.
On Feb. 2, Veeco announced it entered into an agreement to acquire Ultratech at $28.64 a share based on Veeco's closing price on Feb. 1. Ultratech shareholders will receive $21.75 per share in cash and 0.2675 of a share of Veeco common for each share of Ultratech. The implied value of the deal is $815 million. The companies expect to have the deal closed by the second quarter of 2017, subject various approvals.
The acquisition would propel Veeco into the world of advanced packaging (AP). Ultratech is known for its photolithography steppers and its wafer inspection systems, but in recent years it has become the dominant maker of AP techniques. The company claims a 90% market share in advanced packaging.
Traditionally, after the silicon wafer was processed, each die would be sawed off and mounted to a package. The die would then be wire bonded with one of the tools from Kulicke & Soffa (KLIC) . But now devices are getting so small, the industry is moving toward wafer-level packing (WLP). WLP is the process of packaging the die while it's still part of the wafer. WLP is the smallest packaging technology on the market right now.
In 2007, the iPhone 5 had just two wafer-level packages, but by 2016, the iPhone 7 had 44 packages. From 2015 to 2020, WLP device revenue is projected to grow at a consolidated annualized rate of 50%.
Because Ultratech is a leader in photolithography and Veeco is a leader in wafer etch and wafer processing, combining the companies makes sense. The deal would allow Veeco to diversify away from the LED business, which, in recent years, has become its main driver.
Based on preliminary results for the period ending Dec. 31, 2016, the combined companies would have pro forma revenue of $526 million. The company expects to realize annualized synergies of $15 million over a two-year period after the deal is closed. The merger would be significantly accretive to non-GAAP earnings in the first year.
Look for investors to increasingly like the combined company's prospects as the deal gets closer to completion.
This article is commentary by an independent contributor. At the time of publication, the author held no positions in the stocks mentioned.