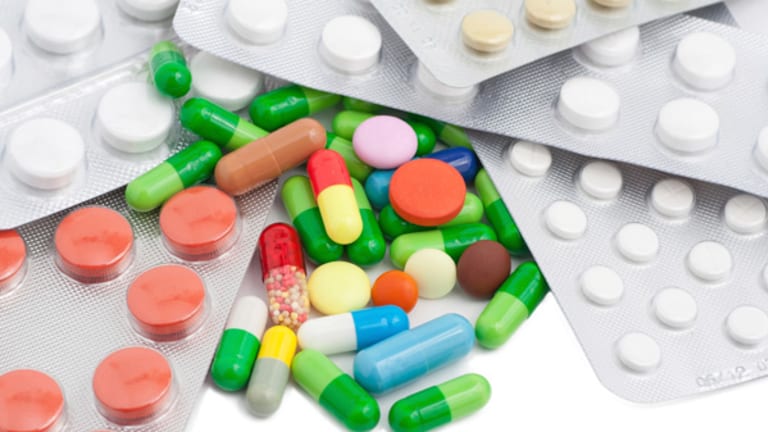 Publish date:
Vanda, FDA and $500K Bonus Paid to a Mystery Regulatory Consultant
Why is Vanda spending a huge amount of money in cash bonuses to a consultant working to get its sleep disorder drug approved?
Why is Vanda spending a huge amount of money in cash bonuses to a consultant working to get its sleep disorder drug approved?
WASHINGTON, D.C. (
) --
Vanda Pharmaceuticals
(VNDA) - Get Report
has awarded a $500,000 bonus to a mysterious "regulatory consultant" following the U.S. Food and Drug Administration acceptance of the approval submission for tasimelteon, the company's sleep disorder drug candidate.
The "regulatory consultant" -- who Vanda does not identify -- will also pick up a $2 million bonus from the company if FDA approves tasimelteon.
Low probability of that happening
, but still, Vanda's hired gun has two million reasons to give tasimelteon's approval his best shot.
It's not unusual for small companies to seek outside help to better deal with FDA on drug approval issues. What is weird is paying the outside help a $500,000 bonus just because FDA accepted your drug filing -- a routine and expected occurrence.
Here's how Vanda describes its engagement with the consultant in its first-quarter SEC filing:
The Company has engaged a regulatory consultant to assist the Company's efforts to prepare, file and obtain FDA approval of an NDA for tasimelteon. As part of the engagement and subject to certain conditions, the Company would be obligated to make milestone payments upon the achievement of certain milestones, including $0.5 million in the event that the tasimelteon NDA is accepted for filing by the FDA and $2.0 million in the event that the tasimelteon NDA is approved by the FDA. In addition to consulting fees and milestone payments, the Company is obligated to reimburse the consultant for ordinary and necessary business expenses incurred in connection with the engagement. The Company may terminate the engagement at any time upon prior notice; however, subject to certain conditions, the Company will remain obligated to make some or all of the milestone payments if the milestones are achieved following such termination.
And here's Vanda confirming payment of the $500,000 bonus in its second-quarter SEC filing posted Wednesday:
As a result of achieving this regulatory milestone FDA acceptance of the tasimelton NDA, we will incur certain costs in the third quarter of 2013 including a $3.0 million cash milestone obligation under our license agreement with BMS, a $0.5 million cash milestone obligation under a regulatory consulting agreement and additional non-cash stock-based compensation expense of $0.3 million for performance-based stock options and $0.2 million for performance-based RSUs awards.
Emphasis mine.
Vanda's payment of the bonus is a material event for the company!
Vanda did not respond to questions, including why the company chooses to spend all this money on a regulatory consultant when a full-time regulatory person -- or even a regulatory team -- could be hired at a much lower cost.
The strategy has worked for Vanda in the past. After FDA rejected the schizophrenia drug Fanapt, Vanda "engaged" a regulatory consultant -- also never identified -- to assist the company in convincing the agency to change its mind. The FDA ultimately approved Fanapt and for his efforts, the regulatory consultant was paid a "success fee" totaling $6 million, according to Vanda's SEC filings.
Same consultant? Vanda isn't saying.
Whoever he (or she) is, convincing FDA to approve tasimelteon will be a difficult task considering the
many problems with the drug's clinical development
. 1) The design of Vanda's primary phase III study changed numerous times, including a complete replacement of the primary endpoint just one month before study results were announced. 2) The replacement primary endpoint installed to assess tasimelteon's benefit was created by Vanda and has never been used before in sleep-drug clinical trials, nor was it endorsed by the FDA. 3) Vanda was forced to cut in half the patient enrollment into the tasimelteon clinical trials because totally blind patients with non-24 could not be identified. Even then, Vanda was only able to enroll patients by stretching the clinical definition of non-24. 4) Tasimelteon was only able to demonstrate a benefit for non-24 patients by combining data from two phase III studies. Despite Vanda's claims to the contrary, the phase III studies may have actually failed on their own.
Vanda shares rose 44 percent to $11.61 Tuesday after the company announced FDA had set Jan. 31, 2014 as the approval decision date for tasimelteon. The FDA also simultaneously scheduled tasimelteon for an advisory panel meeting on Nov. 14.
Acceptance of the tasimelteon by FDA was never a contentious issue, even for Vanda's most ardent critics. The tasimelteon data are a total mess and un-approvable, but these are review issues for FDA and not something that would compel the agency to issue a refuse-to-file letter.
The fact that FDA scheduled an advisory panel immediately upon accepting tasimelteon for review is a red-flag signal that the agency intends to come down hard on Vanda.
Tasimelteon is a me-too melatonin receptor agonist under development for a non-life threatening circadian rhythm sleep disorder affecting a small number of blind people -- most of whom can be adequately treated with over-the-counter melatonin. So-called "non-24" sleep disorder is more of an annoyance than a real disease.
FDA would not schedule an advisory panel for an inconsequential drug like tasimelteon unless the agency had serious problems with the clinical data. That will become painfully apparent to Vanda when the FDA's tasimelteon review is made public on Nov. 12 -- two days before the advisory panel.
Vanda's mysterious regulatory consultant will need more than $2 million in bonus money to prevent FDA from rejecting tasimelteon.
-- Reported by Adam Feuerstein in Boston.
Adam Feuerstein writes regularly for TheStreet. In keeping with company editorial policy, he doesn't own or short individual stocks, although he owns stock in TheStreet. He also doesn't invest in hedge funds or other private investment partnerships. Feuerstein appreciates your feedback;
to send him an email.